Apple's retail point-of-sale system suffers nationwide outage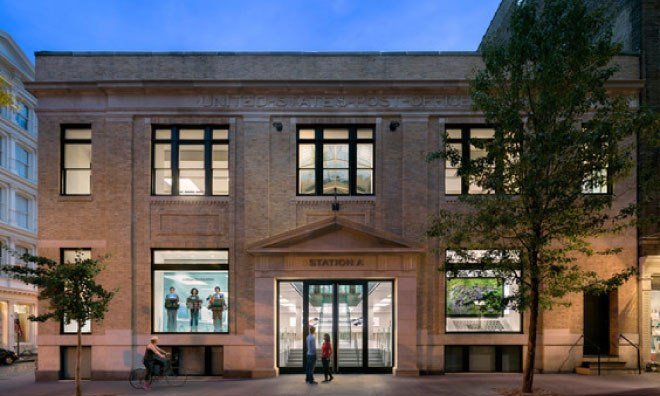 Customers at Apple retail stores across the country have been unable to make purchases or pick up items ordered online through Apple's Personal Pickup program thanks to an apparent glitch in the company's point-of-sale systems that occurred on Thursday.
Apple's SoHo store in New York City
AppleInsider received several reports from readers on Thursday who revealed that the internal systems which run Apple's retail stores throughout the U.S. were down for at least two hours, with at least one report that the outage may extend internationally. Both in-store purchases and pickups for online purchases are affected.
The outage could put a not-insignificant dent in Apple's revenues. The company reported an average of $50 million in revenues per store for the fiscal fourth quarter of 2013, or just under $50,000 per hour, assuming an average operating time of 12 hours per day. With 253 stores in the United States, that means the glitch may have already cost Apple as much as $25 million.
This is a particularly busy time for Apple's retail stores, with the iPhone 5s and 5c, iPad Air, and new Retina display-equipped iPad mini all having been released within the last two months and the busy holiday season ramping up.