Apple usurps Dell as most wanted desktop brand for holiday season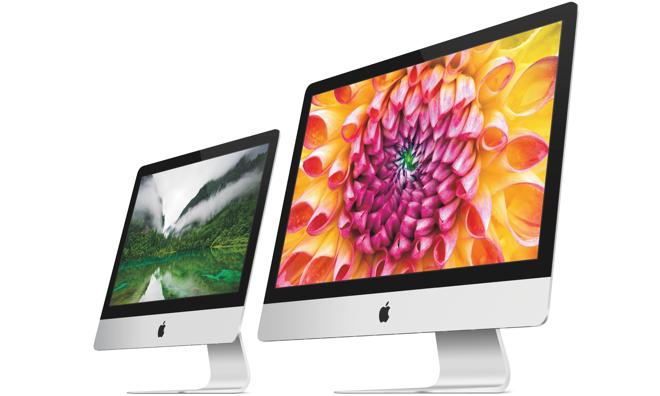 For the first time ever, more people have Mac desktops on their holiday wish lists than those made by Dell, according to one analytics firm that also has Apple leading in tablets and streaming set-top boxes.
Market research firm Parks Associates (via CNET), released new data on Wednesday, which pegged Apple as the No. 1 consumer electronics brand for planned holiday purchases.
"Apple topped the list of intended brands for desktop purchases for the first time this year," said Parks Associates' Director of Consumer Analytics John Barrett. "In 2011 and 2012, Dell was the top desktop brand, but Apple has displaced it, making Apple now the most popular brand across even more key CE categories."
With Dell pushed down to second place in the desktop category, HP comes in third, while Acer and Asus trail the top-five. Apple released its latest iMac update in September, bringing Intel Haswell processors, 802.11ac Wi-Fi connectivity and new Nvidia GeForce 700 graphics to the ultra-slim all-in-one.
While not mentioned in the report, survey respondents may also be looking to buy Apple's upcoming Mac Pro, the company's professional-level desktop that finally received a long-awaited redesign this year.
The cylindrical computer is still very much a niche product with prices starting at $2,999, but many pro and enthusiast users have been pining for radically redesigned machine since it was unveiled in June. Apple has yet to announce a firm release date, but said the Mac Pro will ship in December.
As for the other two categories measured by Parks Associates, Apple is in the top spot for intended tablet purchases, ahead of Amazon's Kindle and Samsung. Microsoft's Surface managed to come in fourth, while Acer pulled up the rear in fifth.
Finally, the Apple TV is the top brand for streaming media devices, edging out the popular Roku lineup. Buffalo, D-Link and NETGEAR rounded out the top-five in that category.
"Being the 'preferred' brand is certainly an advantage, but consumers can still change their minds," Barrett said. "For example, with streaming media players, Apple is the preferred brand, but many shoppers ultimately end up getting a Roku. Last year, among younger (18-34) shoppers for this device, 34% planned to buy an Apple, and 15% planned to buy a Roku. In a later survey of actual purchases, we found 24% bought an Apple TV and 29% bought a Roku player."