Beleaguered BlackBerry forced to dispel rumors about potential exit from handset business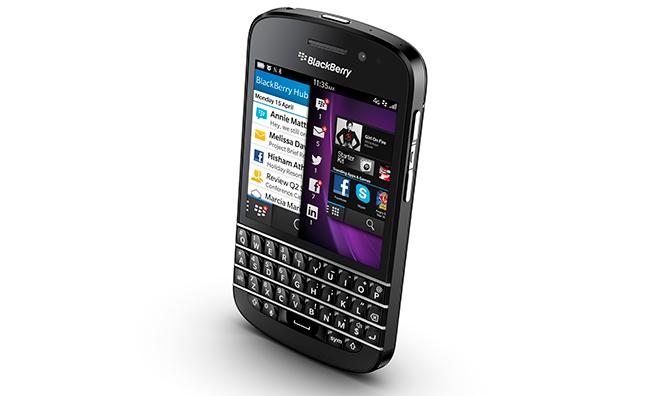 Though BlackBerry was once a market leader, times have become so tough for the Canadian smartphone maker that the company's CEO was prompted on Thursday to publicly refute rumors that his company might exit the handset business entirely.
BlackBerry apparently has no plans to sell its devices business, Chief Executive John Chen said in a statement posted to the company's official blog. Nor does it plan to abandon the smartphone market "any time soon."
"I know you still love your BlackBerry devices," Chen said to devotees. "I love them too and I know they created the foundation of this company. Our focus today is on finding a way to make this business profitable."
That means that smartphones may play a less important role going forward in BlackBerry, but a role nonetheless. Outside of its devices business, BlackBerry apparently plans to seek out other revenue streams from enterprise services, software, messaging and more.
Still, Chen said that his company plans to "continue to fight" against rivals such as Apple and Samsung, which are now the two most dominant forces in the smartphone hardware business.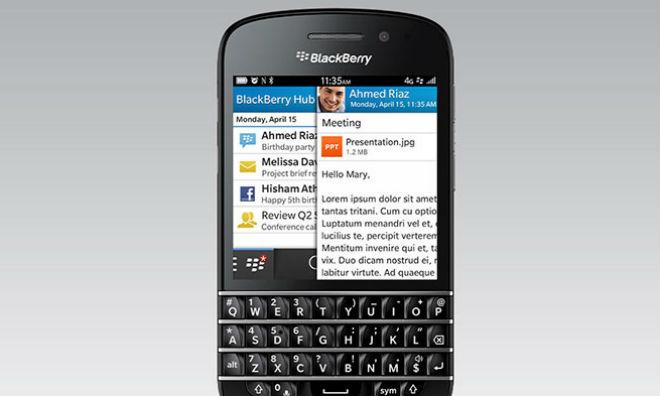 "We will do everything in our power to continue to rebuild this business and deliver devices with the iconic keyboard and other features that you have come to expect from this brand," he said.
Chen was forced to make the comments after Reuters ran a story stating that Chen would consider selling off BlackBerry's handset division. For his part, the BlackBerry CEO says he was misquoted, though the publication has not yet issued any kind of retraction.
The fact that people are not talking about new BlackBerry handsets, but rather whether the company will release any future devices at all, is yet another sign of how far the company has fallen.
Earlier this month, BlackBerry cut ties with T-Mobile, the fourth-largest wireless provider in the U.S. The move was apparently part of a new strategy reducing its reliance on carriers to sell their products. T-Mobile then dismissed the departure as a non-issue, as the CEO revealed that BlackBerry users represent just over 1 percent of its total customer base.
BlackBerry's current struggles were actually predicted by late Apple co-founder Steve Jobs in 2010, when the then-CEO made a surprise appearance on one of his company's quarterly earnings calls. At the time, Jobs noted that Apple had sold 14.1 million iPhones in the preceding quarter, "handily" beating BlackBerry's 12.1 million units sold in the same period.
"We've now passed (BlackBerry, then known as) RIM," Jobs said. "I don't see them catching up with us in the foreseeable future. It will be a challenge for them to create a mobile software platform and convince developers to support a third platform."