Apple's 'iWatch' has flexible sapphire screen & wireless charging, 'iPhone 6' to offer one-handed mode, NYT says

AppleInsider is supported by its audience and may earn commission as an Amazon Associate and affiliate partner on qualifying purchases. These affiliate partnerships do not influence our editorial content.
As hype builds for Apple's Sept. 9 announcement, yet another report chimes in with alleged details, saying the company's wearable "iWatch" will sport a flexible screen and wireless charging, while the company's larger iPhone models will apparently offer a one-handed mode for ease of use.
The details were attributed to unnamed "people knowledgeable about the product" in a Thursday report from The New York Times. Most interestingly, the report said the device will boast a flexible display panel protected by a cover made of sapphire.
In addition, Thursday's report claimed that the so-called "iWatch" will rely on a wireless charging method. It added that Apple tested solar charging for the device but couldn't get it to work.
Like other recent reports, it claimed that the so-called "iWatch" isn't likely to launch until next year, while pricing remains unknown.
Sources who spoke with the publication said Apple's wearable device is one of the company's "most ambitious projects to date." It's said to include advanced sensors that will track movements and vital signs, including heart rate, more accurately than any product currently on the market.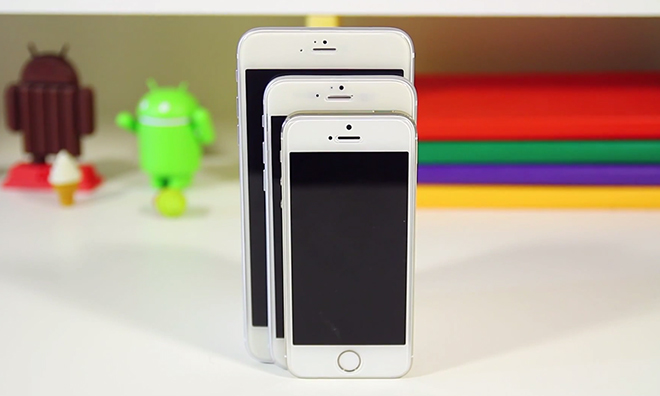 As for the so-called "iPhone 6," the report claims that the two new models sized 4.7 and 5.5 inches will come with updated software to accommodate for the larger displays. Specifically, it was said that an optional "one-handed mode" will be included to make it easier to type and control.
Both the new iPhone and "iWatch" are expected to be tightly integrated with one another, utilizing the new "Handoff" functionality of iOS 8 and OS X Yosemite. And both devices are also rumored to feature near-field communications technology for e-wallet mobile payment services.
The report from the Times comes on the heels of a separate story from The Wall Street Journal, published earlier Thursday, claiming that both Apple's "iPhone 6" and "iWatch" will include NFC functionality for mobile payments. That report also reaffirmed that the "iWatch" will apparently boast a curved OLED display.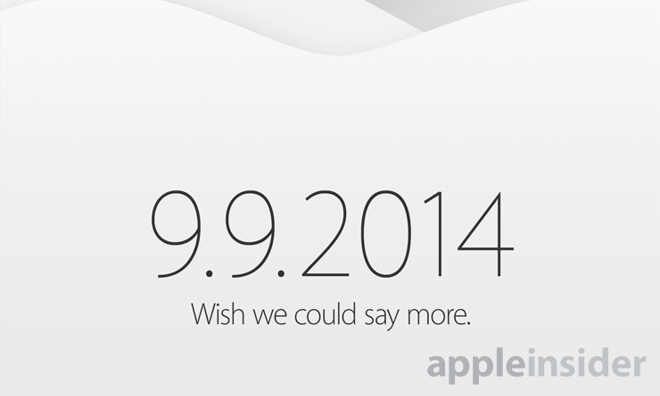 It's been claimed that the wrist-worn device will come in two-different sizes, potentially intended for both men and women. Multiple recent reports have suggested the "iWatch" will miss the lucrative holiday shopping season, and will become available to customers in early 2015.
Customers likely won't have to wait that long for the new iPhones, though, as Apple is expected to make them available soon after the Sept. 9 event. If the company sticks to its usual release pattern, the "iPhone 6" will hit store shelves on Sept. 19, though there have been rumors that the 5.5-inch model could launch after the 4.7-inch variant due to alleged production issues.
All is expected to be revealed at Apple's media event next Tuesday, which kicks off at the Flint Center in Cupertino, Calif., at 10 a.m. Pacific, 1 p.m. Eastern. AppleInsider will be there live, and readers can get up-to-the-minute alerts with the official AppleInsider app for iPhone and iPad.