Tim Cook hints Apple retail chief Angela Ahrendts could take stage today at WWDC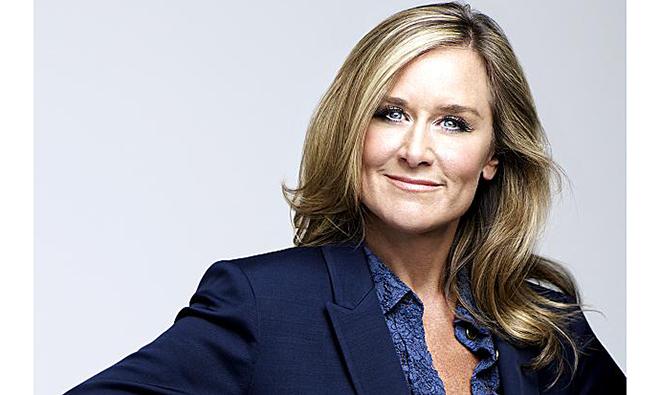 In an interview about the need for diversity in the tech industry, Apple Chief Executive Tim Cook hinted that women will be prominently featured onstage at today's WWDC keynote, which could mean the highly anticipated on-stage debut of retail chief Angela Ahrendts.
Ahrendts is no stranger to the spotlight, from her time as CEO of Burberry, and even in regular videos shown to Apple Store employees around the world. But in her tenure at Apple, she has yet to take a publicly visible role, despite expectations that she would.
That could change today, Cook hinted in an interview with Mashable, conducted on the eve of his company's annual Worldwide Developers Conference. Cook was asked about the lack of women onstage at WWDC keynotes, and the CEO replied that critics should keep a close eye on today's keynote, which starts at 10 a.m. Pacific, 1 p.m. Eastern.
"Look tomorrow and let me know what you think," Cook said. "I totally agree with you. You'll see a change tomorrow."
Ahrendts is the senior most female executive among Apple's leadership, though the company's top brass remains dominated by white males. The other vice-president-level women at the company are Environmental Initiatives head Lisa Jackson, and Worldwide Human Resources chief Denis Young Smith.
Cook said that diversity is "the future" of Apple, which is why it has become such an important issue to him. The onus, he said, is on the entire tech industry to make the entire community more welcoming and open to women and minorities.
Increased diversity in tech will lead to better products, Cook said, with people from different backgrounds bringing a range of ideas to the table.
Apple's own efforts are said to include talks with young women and historically black colleges, encouraging students to pursue degrees in technology. He's also looking to have more role models at Apple for women and minorities — a trend that's expected to begin in earnest today with the WWDC keynote.
AppleInsider will be there live at the Moscone Center all week for WWDC, including today's keynote.