Apple's iPhone install base features growing 'powder keg' ripe for upgrades, Cowen says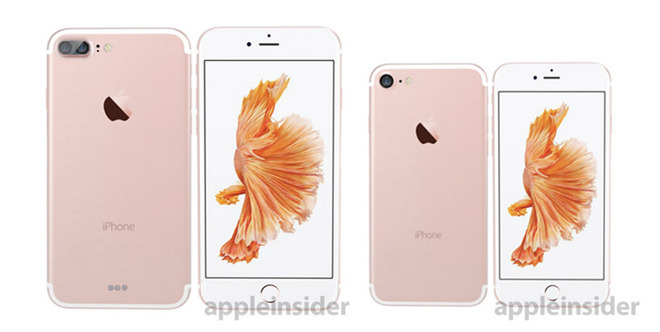 AppleInsider may earn an affiliate commission on purchases made through links on our site.
As Apple's iPhone install base continues to grow, so too do the number of customers who are likely to upgrade to a new handset, representing what one investment firm has dubbed a "powder keg" that could propel shares of AAPL higher.
Analyst Timothy Arcuri of Cowen and Company issued a note to investors this week, saying that continued focus on the "iPhone 7" and its expected lack of a major redesign is missing the real story. To him, Apple's installed base has a growing number of iPhone users who are due to buy a new handset in the coming years.
Cowen's analysis suggests that about a third of the iPhone installed base is currently running iPhone models that are greater than two years old. That's expected to grow to about 43 percent in the next four or five quarters, or growth of between 60 million and 70 million.
Cowen estimates that the current installed base is growing by about 70 million units per year, but less than 30 million of those are devices more than two years old. By the end of next year, Arcuri estimates that installed base growth will slow to 45 million units year over year, but the number of devices more than 2 years old will be growing by between 60 million and 70 million.
"In other words, the entire growth of the base — and then some — Â will be from older units that are ripe for upgrades, especially to a new OLED-enabled form factor," Arcuri wrote.
To Arcuri, the growing number of users due for upgrades signals one of two things. Either the "iPhone 7" cycle will prove better than investors fear, or Apple is setting up for a "super cycle" with a major redesign of the iPhone in 2017.
Arcuri noted that while the PC installed base has been aging for years, PCs are largely being replaced by other devices, including smartphones and tablets. He doesn't see the smartphone installed base remaining quite so stagnant, however, as there has yet to emerge a replacement form factor for the smartphone.
Seeing the potential for the "iPhone 7" to outperform expectations, or for a 2017 model to result in a "super cycle," Arcuri believes investors should buy in now.
"At this price, we think it very much pays to maybe still be a little early," he said.
Cowen and Company has maintained its "outperform" rating for shares of AAPL with a price target of $125.