Audible's new Channels service pits Amazon against Apple in podcasts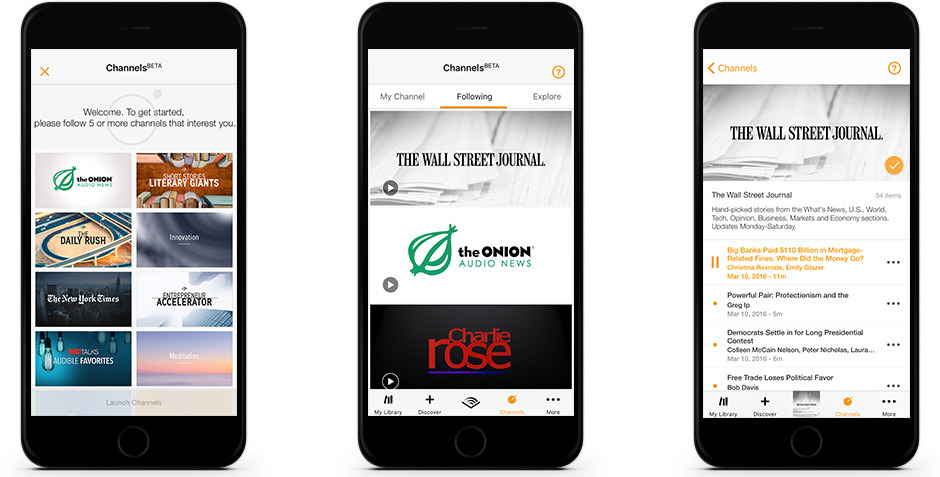 Amazon's Audible division on Thursday launched Channels, a service with exclusive short-form audio content that looks to challenge Apple's current dominance of the podcasting space.
While Channels includes material from the likes of Scientific American, The Onion, and the The Wall Street Journal, Amazon is also producing a variety of originals, with titles like Mortal City, Presidents Are People Too, and Breasts Unbound. About 40 other shows are in production, Bloomberg noted.
On its own Channels costs $4.95 per month, but the service free for people who subscribe to Audible, which is $14.95 per month.
To date Audible has been focused on audiobooks, a more niche audience than podcasts. Apple however is tough competition, being the leading distributor of podcasts via iTunes, where downloading them is free and ad-supported — if they generate money at all.
Amazon has been working to lure more customers into its subscription services, for instance by making Video available separately from a Prime account. Recent rumors suggest the company is planning to do the same with music, entering competition with Spotify and Apple Music.