Apple retakes top spot in FutureBrand 'perception strength' rankings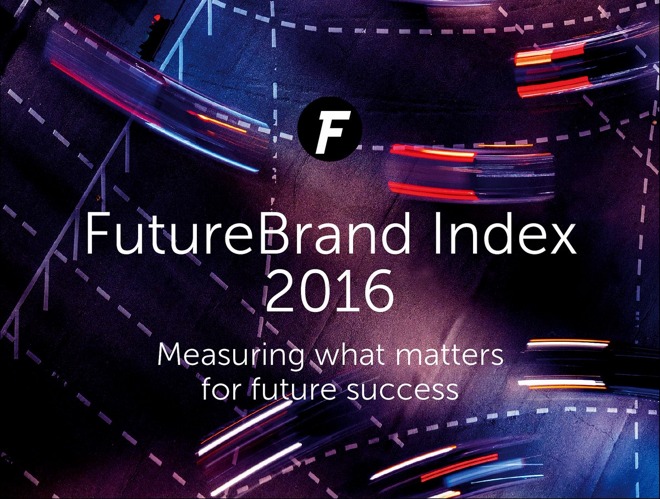 AppleInsider may earn an affiliate commission on purchases made through links on our site.
Apple has reclaimed the top spot in the 2016 edition of the FutureBrand Index, which each year ranks the world's 100 biggest corporations according to their "perception strength," based on a survey of 3,000 consumers and professionals across 17 countries.
The two feelings most closely associated with Apple were passion and admiration, according to FutureBrand. Slotting in behind Apple in the top five were Microsoft, Samsung, Disney, and AbbVie, a healthcare firm.
Apple might have been relegated to second again, however, if it weren't for Google's major restructuring in August. Google claimed the top spot in 2015, but is now just one of several businesses under Alphabet, a newly-created parent company sitting at 21st place. Because Google itself is no longer one of the 100 biggest companies by market cap, it doesn't even qualify under Index rules, CNET noted.
Many of the companies toward the bottom of the list are in banking, oil, and tobacco, such as BP, Philip Morris, and Exxon Mobil. The least popular tech-related companies were Verizon (#83), Comcast (#86), and Vodafone (#88).