Banned Dash developer accused of nearly 1,000 fraudulent reviews, Apple says [u]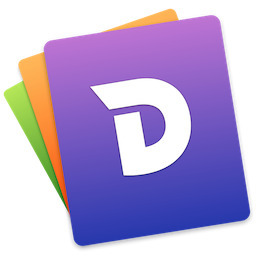 AppleInsider may earn an affiliate commission on purchases made through links on our site.
In response to an uproar from developers over last week's decision to strip popular API documentation app Dash from the iOS App Store, Apple on Monday released a statement saying the developer manipulated fraudulently enabled positive reviews of his own app and negative reviews of competing titles.
Last week, Apple caused waves in the developer community when it terminated Bogdan Popescu's iTunes Connect account for allegedly manipulating App Store ratings by posting fraudulent reviews, charges Popescu denies. The company today offered further detail on the extent of the developer's illicit actions in a statement provided to The Loop.
"Almost 1,000 fraudulent reviews were detected across two accounts and 25 apps for this developer so we removed their apps and accounts from the App Store," said Apple spokesman Tom Neumayr. "Warning was given in advance of the termination and attempts were made to resolve the issue with the developer but they were unsuccessful. We will terminate developer accounts for ratings and review fraud, including actions designed to hurt other developers. This is a responsibility that we take very seriously, on behalf of all of our customers and developers."
Apple's anti-fraud team has been working with Popescu for at least two years, the report said. An initial warning went unanswered, and repeated attempts to clarify the situation failed, prompting the company to take action on behalf of customers.
Popescu is said to have paid for positive reviews of his app Dash, falsely inflating its standing in the App Store strictly forbidden. The act is strictly forbidden by Apple's App Store terms and conditions. The developer is also accused of enabling negative reviews of competing apps, though whether or not those were paid for is unclear.
Following his app's removal from the iOS App Store, Popescu urged users to switch to the Mac version. That iteration has since been pulled.
Update: Popescu has responded to Apple's actions in a blog post, saying Apple failed to notify him of wrongdoing prior to terminating his account. The post includes a phone call with an Apple representative who is speaking on behalf of the App Store team and Phil Schiller.
Apple discovered fraudulent activity on an account linked to Popescu's main developer account. Popescu says the second account was created for a relative using his credit card and old test devices he no longer needed. When the company detected fraudulent activity, it sent warnings to the relative's account, but not Popescu, meaning the Dash developer was unaware of Apple's disciplinary notices.
Apple subsequently promised to reactivate Popescu's account in return for a blog post admitting "some wrongdoing" on the developer's part. Popescu declined to do so. The company supposedly settled for a post containing "the truth" about the situation. Popescu submitted a draft for review on Saturday, though it appears the company ultimately decided to get ahead of the situation with the public statement aired today.