Kaby Lake suitable for MacBook Pro said to debut at January's Consumer Electronics Show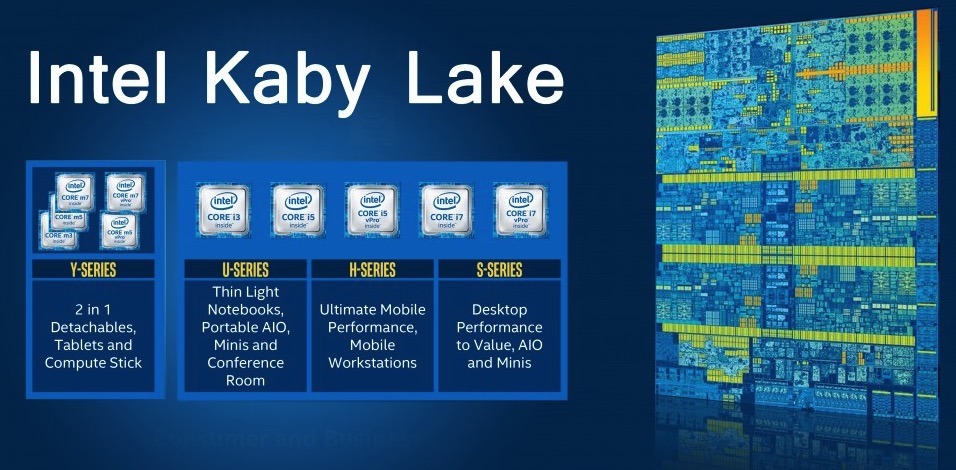 According to reports out of the Chinese supply chain, Intel is gearing up to announce and release the H-series Kaby Lake processor, suitable for use in laptops like the MacBook Pro.
According to DigiTimes, the first H-series quad-core processors intended for high-end gaming laptops and ultrabook-class machines like the MacBook Pro will be revealed at the January Consumer Electronics Show.
The data was gleaned from Asus, Gigabyte, and Micro-Star offerings being prepared for announcement at the show, utilizing the new processors.
While Kaby Lake's details had been known for some time prior to official release, the line was only officially announced in August. Chips in the line suitable for mobile and lower-powered computers are available now.
Kaby Lake will ultimately have five classes of processors, with two classes for devices like the Retina MacBook and the MacBook Air; one for laptops like the MacBook Pro; and two spanning servers, high-power workstations, and desktops.
In September, reports circulated that manufacturers had the first processors suitable for desktop computers in limited quantities and before official announcement of the chip. Typically, samples for computer designers like Apple are delivered a few months before full public announcement, with sufficient capacity only available for large-scale manufacture months later.