Apple TV adds 21 new Aerial screen savers featuring China, Dubai, Greenland, more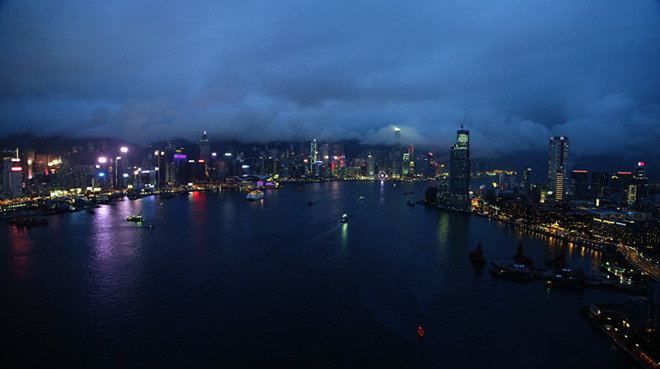 AppleInsider may earn an affiliate commission on purchases made through links on our site.
As part of continued efforts to build out its tvOS platform, Apple recently added a set of new high-definition Aerial screen savers featuring stunning drone footage of exotic locales and landmarks spanning the globe.
Available online through a collection of videos scraped from Apple's servers by jailbreak developer John Coate and compiled by iDownloadBlog, the fresh Aerial screen savers show both day and night scenes filmed in China, Dubai, Greenland, Hong Kong, Los Angeles and Liwa in the United Arab Emirates.
Like previous Aerial screen savers, fourth-generation Apple TV models automatically download each of the 21 new clips as needed, playing them back when activity remains idle for a set period of time. Playback is synced to reflect the time of day at a user's location, a nice touch.
With the new batch of Aerial clips, Apple TVs will cycle at random through three daytime shots showing Chinese landscapes (Day 4, Day 5, Day 6), day and night shot of Dubai architecture (Day 1, Day 2, Day 3, Day 4, Night 1, Night 2), outdoor scenes in Greenland (Day 1, Day 2, Night 1) and ethereal footage of Hong Kong's skylines (Day 1, Day 2, Day 3, Night 1). Footage also includes one daytime scene shot in the Liwa Oasis (Day 1), as well as both day and night footage from Los Angeles (Day 1, Day 2, Day 3, Night 1).
The new footage represents Apple's first update to Aerials since the feature launched with the fourth-generation Apple TV with Siri Remote last September.
Apple allows Apple TV owners to set the frequency at which new Aerial screen savers are downloaded (every day, week or month), and subsequently displayed, in the Settings app. Alternatively, users can opt out altogether by toggling the feature off.