AppleInsider podcast talks about the history of the professional Mac, and Apple's pro software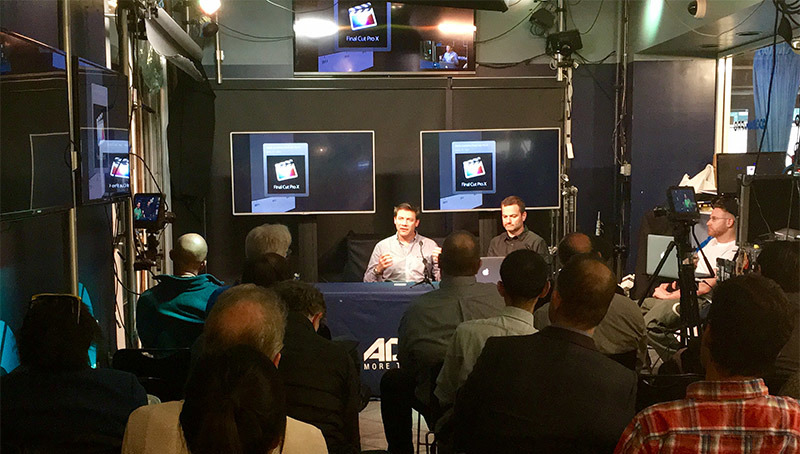 This week on a special live edition of the AppleInsider podcast, Dan and Victor talk about the history of the professional Mac hardware, the history of pro software, and what happens next, all recorded from a gathering of professional users at Adorama in New York City.
AppleInsider editors Daniel Eran Dilger and Victor Marks discuss the Apple pro user, followed by a Q&A session and discussion on the company's current pro-tier offerings.
Listen to the embedded SoundCloud feed below:
We offer insight into key Apple's existing professional product platforms, as well as a potential blurring of segment lines with upcoming products like the rumored "pro" iMac.
Also considered is Apple's forthcoming Mac Pro and accompanying "pro" display. In an uncharacteristic move, Apple in April announced plans to launch a modular Mac Pro sometime in 2018. Dubbed a complete "rethinking the Mac Pro," the upcoming desktop is being designed to meet the needs of the most demanding professional users.
The event concluded with a Q&A, with several of the attendees expressing concern over how little attention they think Apple gives to the professional Mac user. A video of the event is also available, embedded below: