Sen. Franken lauds Apple response detailing Face ID security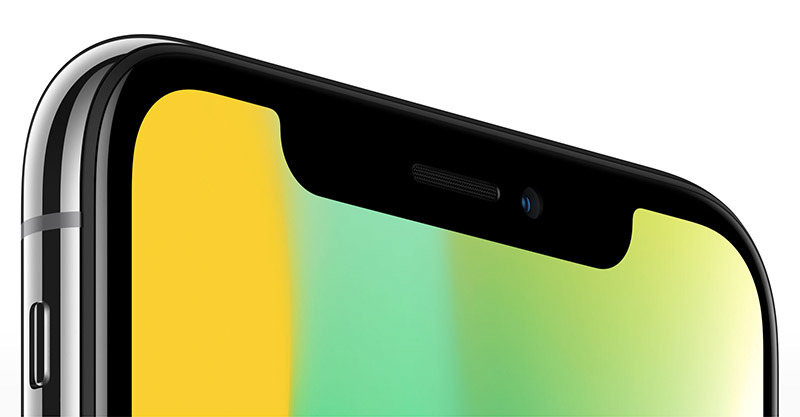 AppleInsider is supported by its audience and may earn commission as an Amazon Associate and affiliate partner on qualifying purchases. These affiliate partnerships do not influence our editorial content.
Shortly after Apple introduced iPhone X with Face ID biometric security in September, U.S. Senator Al Franken challenged CEO Tim Cook to address the technology's potential impact on consumer privacy. Apple has since responded in a letter detailing the system's built-in security features.
As the ranking Democrat on the Senate Judiciary Subcommittee on Privacy, Technology and the Law, Franken expressed concern over Apple's facial recognition solution in a letter last month.
Alongside routine questions regarding the basic operation of Face ID, and the underlying TrueDepth camera system, the senator sought clarification on Apple's method of data handling. User privacy is a key concern for technology companies, which often collect sensitive information in a bid to better serve customers.
Beyond consumer privacy, Franken questioned Apple over steps taken to protect against racial, gender and age bias.
In its response, penned by VP for Public Policy Cynthia Hogan, Apple explained Face ID confirms the presence of an attentive face (via gaze detection), projects and reads a depth map of a user's face and sends that information to the Secure Enclave for processing. Face ID data, which includes a mathematical representation of a user's face, is encrypted and never leaves the device.
Data sent to the Secure Enclave is not sent to Apple or included in device backups. Further, 2D face images and corresponding depth map information captured for normal unlock operations are immediately discarded once the mathematical representation is calculated for comparison against an enrolled Face ID profile, Apple said.
Hogan's letter goes on to reiterate information provided to the public last month in a press release, Face ID security white paper, an Apple Support Document and remarks made during the onstage presentation of iPhone X. Apple attached copies of the white paper and support document to its letter.
Franken on Monday issued a statement regarding Apple's response.
"All the time, we learn about and actually experience new technologies and innovations that, just a few years back, were difficult to even imagine," said Sen. Franken. "While these developments are often great for families, businesses, and our economy, they also raise important questions about how we protect what I believe are among the most pressing issues facing consumers: privacy and security. I appreciate Apple's willingness to engage with my office on these issues, and I'm glad to see the steps that the company has taken to address consumer privacy and security concerns."
Franken adds that he intends to follow up with Apple to glean more information about how the company plans to protect customer Face ID data. It is unclear what supplementary information Apple can provide, as the company has already published a wealth of knowledge relating to Face ID and the underlying TrueDepth camera technology to its website.
Apple's response in full: