New MacBook Air threatens both MacBook and MacBook Pro with Function Keys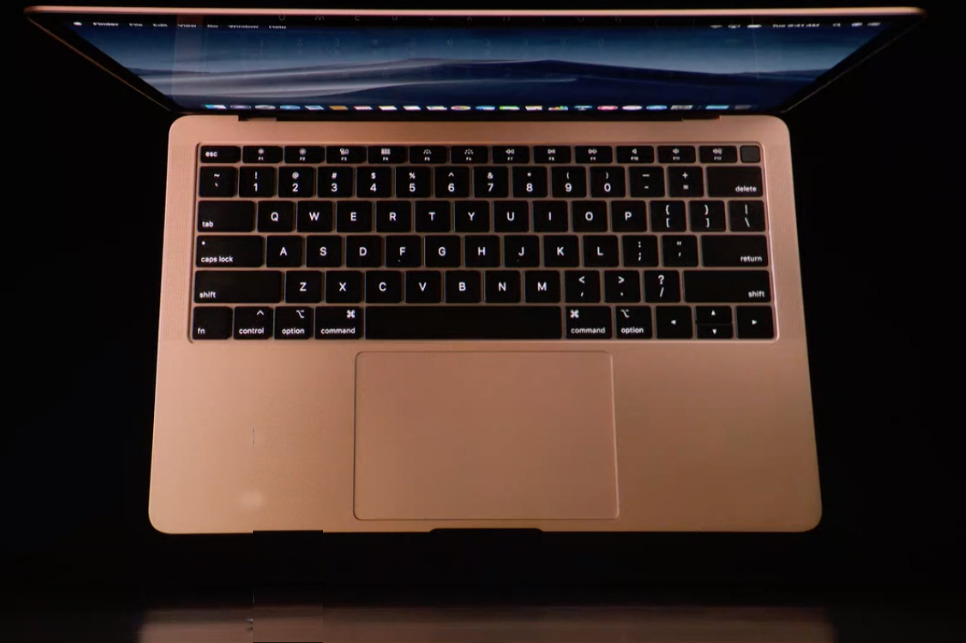 This latest portable does not slot neatly into Apple's existing Mac portable range — the mix of power and price mean we can expect to see other models change or even die. AppleInsider examines which of Apple's current products are most threatened by this machine.
Most of the time, Apple is very good at creating a new device to fill a gap in either the market or in its own range. Just occasionally, though, one new product can shake up everything and that's what is happening right now with the new MacBook Air. It was meant to replace to the old model but it's other MacBooks that look endangered.
It's true that the previous MacBook Air was an oddity in the mix, hanging on to life seemingly just through its being the cheapest model. There was nothing else that made the MacBook Air superior or more appealing than any other Apple portable. Perhaps as many people expected it to simply fade away as predicted it would be replaced.
Yet the analysts and supply-chain readers were wrong. That old MacBook Air still survives.
Long live the MacBook Air
At this moment, you can buy either the new or the old models on the online store. It's hard to imagine that this will continue for very much longer but for now both devices are available. The old MacBook Air may be a little hard to spot on the store — you'll have to scroll down below the new model — but it's there and it's still $999.
That's still the cheapest Mac portable you can get but in every other way it's the worst. You can improve on the base model in some respects but only marginally. There's no option to get more than the base device's 8GB RAM, for instance, and while you can increase its 128GB SSD storage, you can only take it 512GB.
Just doing that moves the price of the original MacBook Air to $1,399 which puts it above the new MacBook Air which is faster, lighter and able to be upgraded to 16GB RAM and 1.5TB SSD.
Plus the old MacBook Air has a non-Retina quality display which gives it the poorest screen of the entire lineup. For its $999 base price, you get that non-Retina display with a resolution of 1400x900. Whereas for the new MacBook Air's $1,199 you get Retina at 2560x1600.
Specifications tell you a lot but just a glance at the two displays tells you more: both have 13.3 inch screens yet if you see them together, you want the new MacBook Air.
It's such a difference that even as the new MacBook Air was being unveiled, we unthinkingly took it for granted that Apple would discontinue the old one.
Even so, it's surely got to vanish from the lineup soon. Right now the sole benefit of having it around is that Apple can say it has a laptop for under a thousand dollars. Yet Apple never says that anywhere, it never sells on price.
And if the old MacBook Air is like the old friend you used to like but now can't get rid of, there are other MacBook models that will surely be shown the door soon.
MacBook hangs on in there
In terms of price, the new MacBook Air definitely collides with the MacBook. The MacBook is more expensive than the Air, starting at $1,299 and it has a slower processor, a smaller screen and somewhat more limited upgrade options.
The MacBook comes with the same 8GB RAM as the new Air but its base price includes greater storage: you get 256GB SSD instead of the Air's 128GB. That said, the MacBook can only be taken up to 512GB SSD whereas the Air has a ceiling of 1.5TB.
The screen difference isn't gigantic. The MacBook is a 12 inch display running at 2304x1440 resolution while the new Air is a 13 inch one with 2560x1600. Both are Retina so both look excellent.
Then the new MacBook Air comes with Touch ID which the MacBook lacks. It has a new generation of the keyboard and a second USB-C port for expansion.
These are significant differences and all of them make the new MacBook Air the better buy for the money. But, there is one area the MacBook still wins in — while the new MacBook Air is 1.25kg (2.75lbs), the MacBook is 0.92kg (2.03lbs).
For this one reason alone, we think the MacBook will continue to be sold and it will continue to be bought as Apple's lightest. It's also a powerful machine in its own right and while nobody should buy it to edit video, you can edit video on it.
High end
It's for people who need to do substantial editing or any other very heavy-lifting work that Apple has its MacBook Pro models — but this is where we are sure the most disruption is going to happen.
You won't see it at the highest end. If you're in need of a portable Mac that can do everything, then you're going to get a MacBook Pro 15in model and you'll put up with the fact that it comes with a Touch Bar.
The top-range MacBook Pro does come with specifications the Air cannot contend with. Its screen is 15.4 inches running at 2880x1800, for instance. The MacBook Pro 15in model starts with 16GB RAM and 512GB SSD storage but it can go to 32GB RAM and a startling 4TB SSD.
Add to that the faster processor and you're going to be paying a lot for your MacBook Pro but you'll be getting a lot. The base price is $2,399 or $1,299 more than the new MacBook Air: you could literally buy two Airs for the same price.
In the middle
It's in the middle of the price range where we think we're going to see the fallout from the MacBook Air launch. We would be very surprised if the MacBook Pro 13in model without Touch Bar survives for much longer.
We might not have found the Touch Bar to be particularly compelling — but it is very well executed technically and it has its uses. If you want one, you're going to skip this middle ground and go to the top MacBook Pros automatically.
If you don't want one, you'll be comparing every other feature and here the new MacBook Air becomes remarkably compelling.
The base 13 inch MacBook Pro without Touch Bar costs $1,299 and it offers much that's identical to the new Air. You get the same screen size and resolution — 13.3 inch at 2560x1600 — and the same base 8GB RAM, the same 128GB SSD storage.
Then both machines can have up to 16GB RAM and for storage, the new MacBook Air actually exceeds the 13 inch MacBook Pro without Touch Bar. The newer machine can go up to 1.5TB compared to the older machine's maximum 1TB.
The MacBook Pro definitely has the advantage in terms of processor speed. At their base entry prices, the MacBook Air fields a 1.6GHZ Dual Core Intel i5 and the MacBook Pro has the same processor but at 2.3GHz. You'll unquestionably spot the difference in speed tests but it's enough that you'll also see it in regular use.
However, the MacBook Air has identical expansion options with two Thunderbolt 3 USB-C ports and it adds Touch ID.
So there is that processor edge for the MacBook Pro but otherwise the new MacBook Air gets you everything that machine offers. Plus it's 0.12kg or 0.27lbs lighter — and it costs a hundred bucks less.
Goodbye MacBook Pro without Touch Bar
We're sure that this Touch Bar-less MacBook Pro is going to fade away. It's harder to be so certain about how the MacBook will fare. Without question, the new MacBook Air is going to take business away from the MacBook so it's possible to imagine Apple simplifying the range.
It's possible to imagine Apple having the MacBook Air as the entry-level model and keeping the MacBook Pro 13 inch and 15 inch models with Touch Bar as the higher-end.
Still, the weight's the thing. If the new Air were lighter than the MacBooks than those older machines would be dead already. Their popularity and their weight advantage are key.
Whereas if you really want a 13-inch MacBook Pro without Touch Bar then, well, do re-read our arguments about why it's going to die, and then buy it before it vanishes.