Apple brings iPhone SE back on sale in its online clearance section from $249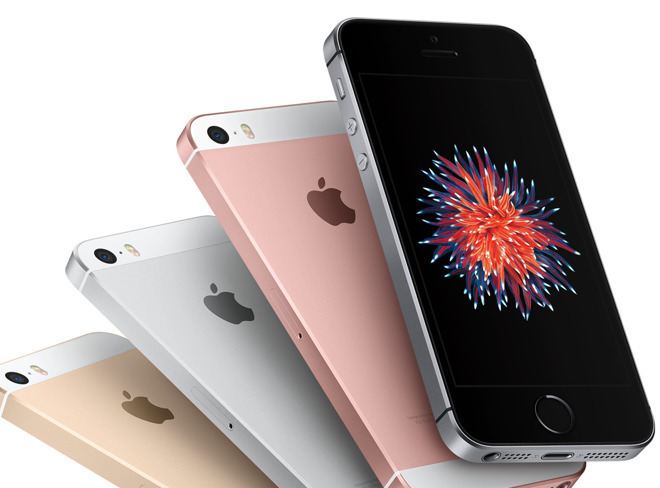 AppleInsider is supported by its audience and may earn commission as an Amazon Associate and affiliate partner on qualifying purchases. These affiliate partnerships do not influence our editorial content.
Apple has given potential owners of the iPhone SE yet another chance to purchase the discontinued smartphone through its online store's Clearance section, but as with earlier sales, it is likely to be available only for a matter of hours before disappearing from view once more.
A repeating occurrence since the start of 2019, Apple has put the iPhone SE up for sale online, discounted in the Clearance section. This time, Apple is offering the iPhone SE in four color options, including Space Gray, Silver, Rose Gold, and Gold.
All versions are priced by capacity, with the 32-gigabyte variants priced at $249, representing a saving of $100 from the normal list price, while the 128-gigabyte versions are discounted $150 off the list price at $299. This is the same price as seen in earlier instances of the sale.
Notably, the models are labeled as having a carrier SIM for T-Mobile, Verizon, and AT&T, but they all have the label "Unlocked" added to the titles, indicating they will work with other SIM cards fine.
It is unclear how long the iPhone SE will be available to purchase form the online Apple Store, but previous instances saw availability last between hours and two days. The time ultimately depends on how much stock of each model Apple has, data it does not provide in the store.
The iPhone SE is a more compact model than the others currently offered by Apple, equipped with a four-inch display with Touch ID and powered by an A9 processor. Apple discontinued sale of the model in September, alongside the iPhone X, iPhone 6S, and iPhone 6S Plus.
A second-generation iPhone SE has been rumored, but it is unclear if such a model will be launched by Apple anytime soon.
Here's where you can still get an iPhone SE
Although iPhone SE devices are becoming harder to find, there are still several third-party retailers that have the phones in stock. If you want a new model, eBay is your best bet. If you're open to a refurbished model, Amazon and BuyBackWorld are viable options.
Retailers with the iPhone SE in stock: