What to do if your Apple TV 4K won't update to tvOS 15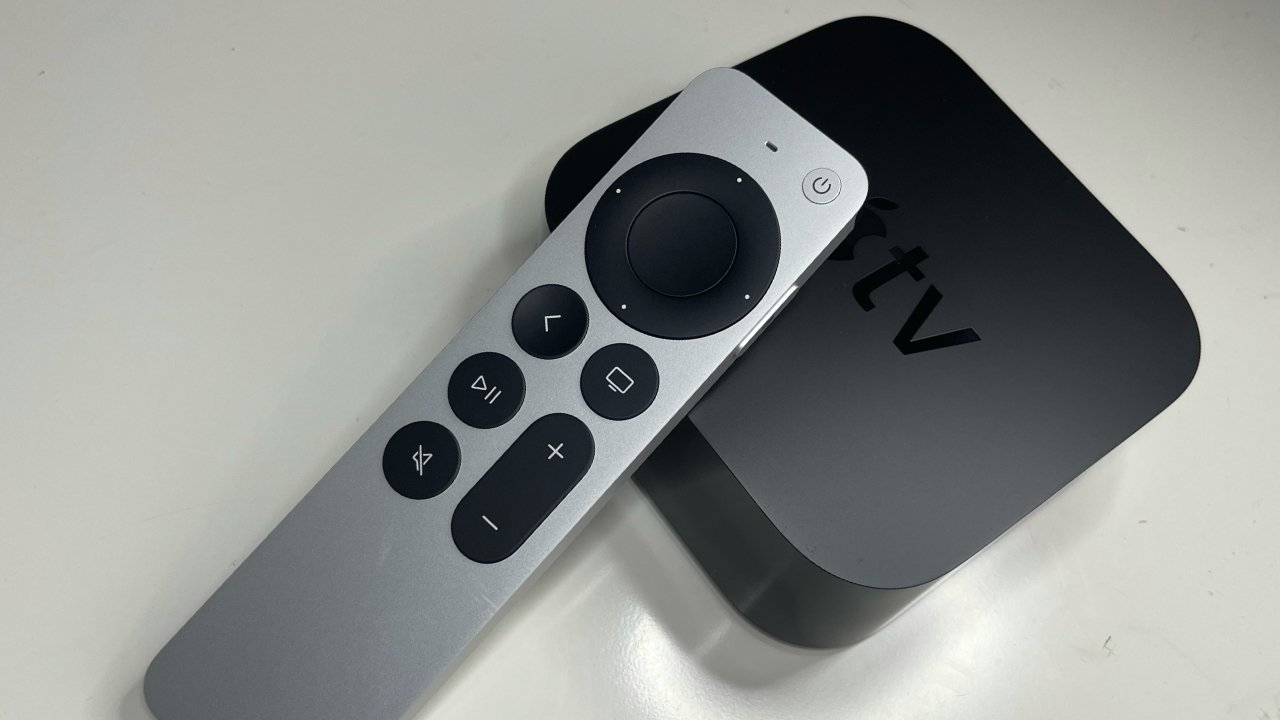 AppleInsider is supported by its audience and may earn commission as an Amazon Associate and affiliate partner on qualifying purchases. These affiliate partnerships do not influence our editorial content.
If your Apple TV HD or Apple TV 4K won't update to the new tvOS 15, you can force it to.
At the very most, the normal idea is that you can get your Apple TV to update by going on it to Settings, System, Software Update, and choosing Update Software. While you're there, turn on Automatically Update too, and you won't even have to bother doing any of this in the future.
However, for some reason Apple TV HD and Apple TV 4K don't always take the new update. Whether it's automatic or manual, they don't always see that there is a new release to install.
In that case, you need to work around whatever is preventing this, and you do it by forcing the device to start all over again from scratch. You get it back to how it was when you first took it out of the box, and then build back up.
How to reset your Apple TV 4K or Apple TV HD
On your Apple TV, go to Settings
Scroll down to System
Choose Reset
From the information page that appears, choose Reset and Update
It will take you moments to get to this stage, then any number of minutes for the Apple TV device to finish. It's resetting the device back to factory settings, which means erasing all settings and information.
As part of that, it will also install the latest tvOS version. If that works correctly, you're done, and you'll be on tvOS 15.
Making sure you're on tvOS 15
If it doesn't for any reason, what will have happened currently is that it's on tvOS 14.8, the latest release before tvOS 15. To check whether that has happened:
Go Settings, then System
Choose Software Updates
The current version of tvOS is listed on the left, under the Apple TV device icon
Even if that says you're on tvOS 15, you can still choose Update Software anyway. All that will happen is that your device will check for anything newer, then report back that you have the latest available.
Beta users of tvOS
It's in this Software Updates section where you can turn on Automatically Update, and probably should. And also Get Beta Updates, which you probably shouldn't.
If you have ever run a beta version of tvOS, though, you will have a developer profile installed. It's not clear that this can ever be the cause of Apple TV 4K not updating, but it's something you can remove.
So go to Settings, General, and scroll down to Profile. If you haven't been on a beta, there won't even be a Profile option.
If there is, select it and then choose tvOS Beta Software Profile. Click Remove Profile, follow the prompts, and restart your Apple TV 4K or Apple TV HD.