Dubai ruler and poaching rings in the Apple Crime Blotter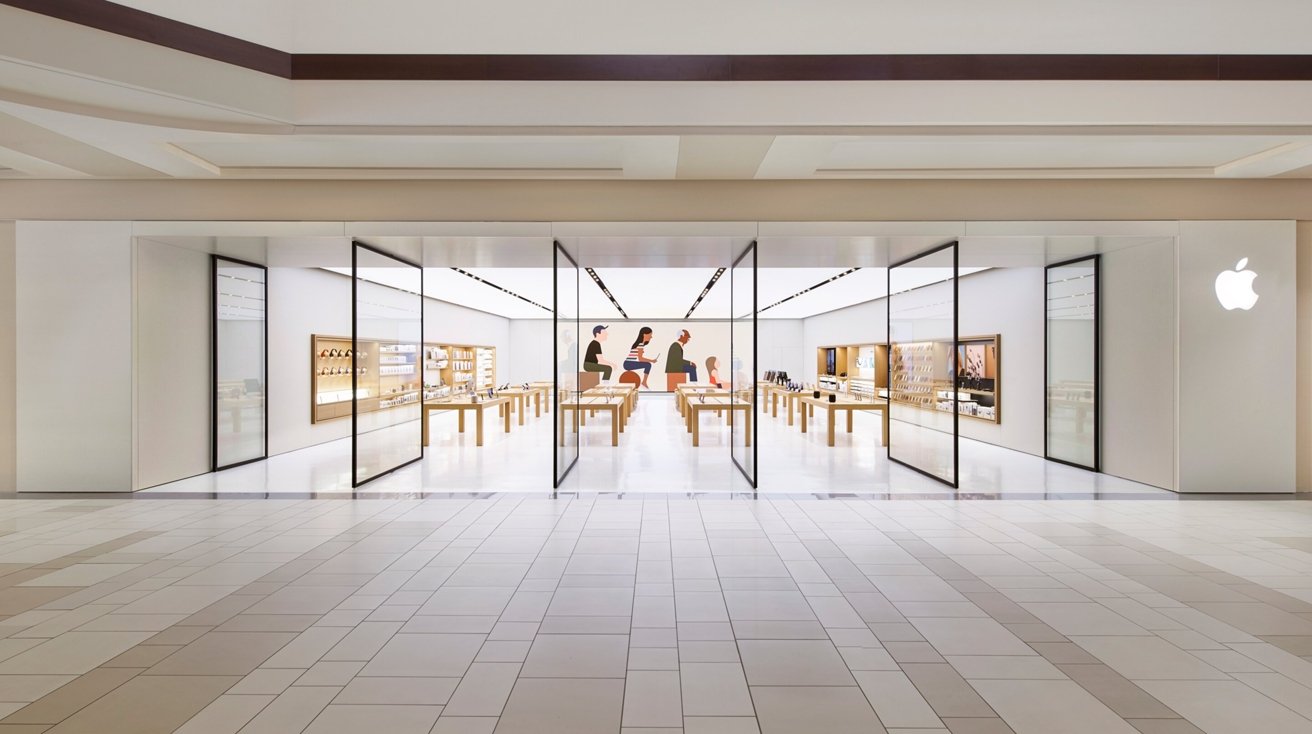 AppleInsider is supported by its audience and may earn commission as an Amazon Associate and affiliate partner on qualifying purchases. These affiliate partnerships do not influence our editorial content.
Theft of iPhones and AirPods from kiosks leads to chase, texts retrieved from iCloud helped bring down poaching ring, man arrested for threatening Apple Store employee, and more in the latest Apple Crime Blotter.
The latest in an occasional AppleInsider series, looking at the world of Apple-related crime.
Apple Store security guard stabbed over mask issues
A security guard working inside the West 14th Street Apple Store in Manhattan was stabbed on Friday. The 37-year old victim, who has not been named, was sent to Bellevue Hospital for treatment of non-life-threatening wounds.
ABC7NY reports the suspect was told by the guard that he had to wear a mask to enter the store, then after an exchange of words, he pulled out a sharp object and stabbed the guard in the back, forehead, and left arm. The suspect fled the scene and is still at large.
The suspect is described as male, Black, 5 foot 6 inches tall, in his 20's, and was wearing a black mask and sweatshirt with blue jeans.
Court: Dubai ruler ordered the hacking of ex-wife's iPhone
London's High Court ruled in mid-October that Sheikh Mohammed bin Rashid al-Maktoum, the ruler of Dubai, had ordered the hacking of iPhones belonging to his former wife and people close to her.
According to Reuters, Mohammad hired the Israeli firm NSO Group to hack the phones of his ex-wife, Princess Haya bint al-Hussein, as well as her attorney. NSO went on to cancel its contract with the United Arab Emirates, of which Dubai is a part, per the story.
iCloud, Cellebrite helped find text messages that brought down poaching ring
A group of illegal hunters who were operating on Oregon's Central Coast Range was brought down by a series of text messages after the Oregon State Police used Cellebrite software to extract deleted text messages from iCloud.
An investigative piece by Willamette Week reports the messages included pictures of dead cougar cubs, as well as recipes of how to cook elk that had been killed illegally. The case has thus far yielded more than 40 counts of poaching and related charges from different prosecutors.
Student was reportedly shot and killed after not handing over his iPad passcode
A college senior in Memphis was shot and killed during a home invasion, and police say he was shot after he did not type his iPhone passcode.
According to WREG, the accused shooter took the iPad anyway, and police tracked it to a nearby motel. He was charged with first-degree murder and aggravated robbery and burglary.
Man arrested for threatening Apple Store employee, shoving cop
An Indiana man was arrested in mid-September after threatening an Apple Store employee at the Orland Square Mall in suburban Chicago. The Chicago Tribune writes the same man is accused of shoving a police officer while attempting to flee. He was charged with two counts each of disorderly conduct and simple assault.
iPhone and Apple Watch seized from man accused of crushing officer
Police in Connecticut have seized the iPhone and Apple Watch belonging to a man who they say crushed and nearly killed a police officer with his car. According to The Hartford Courant, the man is accused of hitting the officer after he came to investigate stolen catalytic converters.
Police told the newspaper that location data from the iPhone shows the phone was "within 16 meters of the spot" where the officer was hurt.
Five juveniles accused of MacBook grab
A group of five juveniles, between the ages of 11 and 15, are accused of a "laptop grab" of a MacBook Pro from a customer at a Peet's Coffee in Berkeley, Calif. Berkeleyside reports the vehicle used in the theft was itself stolen, from a carjacking in Oakland.
In the subsequent chase, the car crashed into another vehicle and hit a pedestrian.
Man's alleged theft of iPhones from kiosks leads to chase
Before he led police on a chase, a man in West Virginia is said to have broken into three different mobile phone kiosks at the mall.
According to WV News, the man first stole 15 phones and $285 cash from a Cricket Wireless kiosk. Then, police said, the same man broke into a Boost Mobile kiosk and took 10 pairs of AirPod Pros, four Apple iPhone SE phones, and about $360 in cash.
He later tried and failed to open a kiosk at an AT&T store, before fleeing the mall. After he was caught, the man was charged with fleeing with reckless indifference, as well as multiple counts of grand larceny, breaking and entering, and entering without breaking.
Ex-teacher pleads guilty to child pornography charges after Apple devices seized
A former charter school teacher in Bucks County, Pa., has pled guilty to two counts of felony child pornography. Bucks County Courier-Times explains the man was found with 2,570 images and videos of child pornography, after authorities seized his devices. These included an iPhone, iPad, and an Apple computer, per the newspaper.
iPad helps catch teens in Jacksonville car break-in spree
A quartet of teenagers who police say broke into nine cars in Jacksonville was caught, in part, because police were able to track a stolen iPad. One of the cars belonged to a sheriff's deputy in St. Johns County.
According to Jacksonville.com, police say the teens first ransacked nine vehicles, taking items that included an AR-15 rifle and more than 1,000 rounds of ammunition from the deputy's car. The iPad was stolen from a different car, and police tracked it to a stolen Toyota RAV-4, where they also found the deputy's key fob.
The accused thieves were found nearby at the home of one of their grandfathers.