Apple's magic wand, 3D movie browser resurface in documents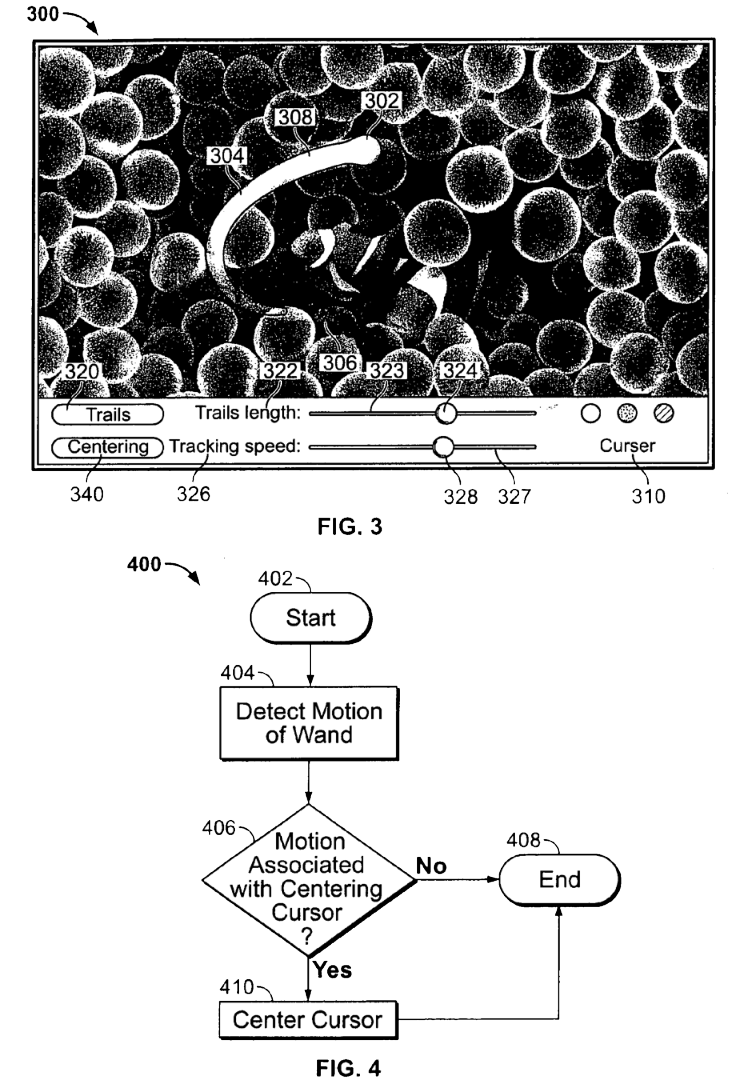 A bundle of new filings from Apple this week reveal the company's ongoing pursuit to patent a Nintendo Wii-like magic wand remote first detailed by AppleInsider earlier this year, one which could be used to rapidly navigate a 3D movie browser on big-screen living room TVs.
The five new filings (1, 2, 3, 4, 5), like those discovered in March, suggest the remote could become part of a new iteration of the Apple TV. But while the earlier filings centered around the wand itself, the latest documents address some additional software-based concepts that will coincide. Among them are actions for scrolling through on-screen objects via a "3D remote controller" and calibrating the remote by centering it on the screen. One patent describes an on-screen video scroll bar that would include a preview window of the video.
"The wand may include a motion detection component operative to provide an output reflecting the motion of the wand to the electronic device, such that the movements of a cursor displayed by the electronic device may be related to the output of the motion detection component," Apple wrote in the filings. "The wand may also include an input mechanism operative to receive user inputs. Using the input mechanism, the wand may detect a user's inputs and direct the electronic device to zoom or scroll displayed objects."
The remote would provide the user control via motion control, pointer technology, and buttons on the physical device, much like Nintendo's Wii remote. Another, vague concept for a "three-dimensional movie browser or editor" shows a 3D landscape with videos scrolling by. It's not clear whether the 3D navigation would be for a future version of Apple TV, or if it was simply a previous concept of Apple's Cover Flow technology.
"In one aspect, video frames are quads in space," Apple says of the 3D browser. "A movie plays at full quality by moving the quads in space at a speed of the movie and having a camera follow the quads. A focus frame in the movie is put forward by a cover-flow/dock like expansion around it. Video frames are loaded at a resolution and with an interval that depends on their position regarding a focus point or the optical flow between the frames."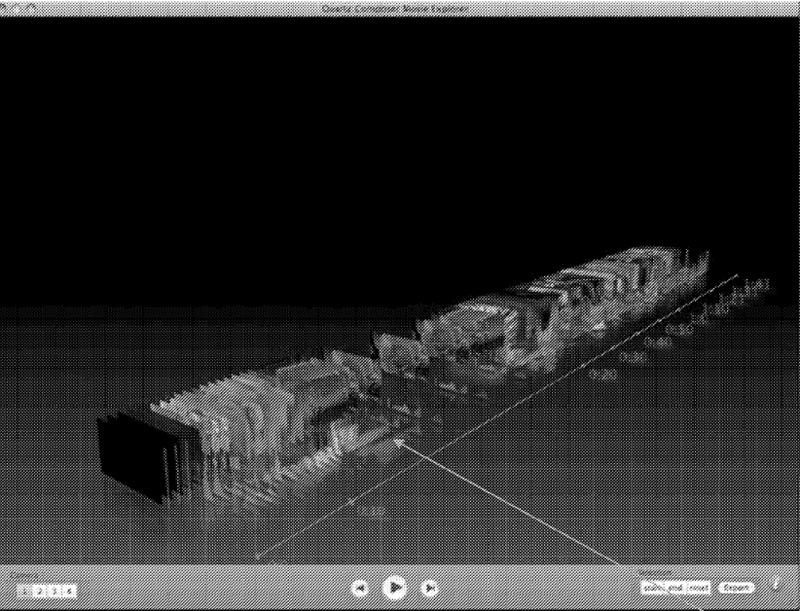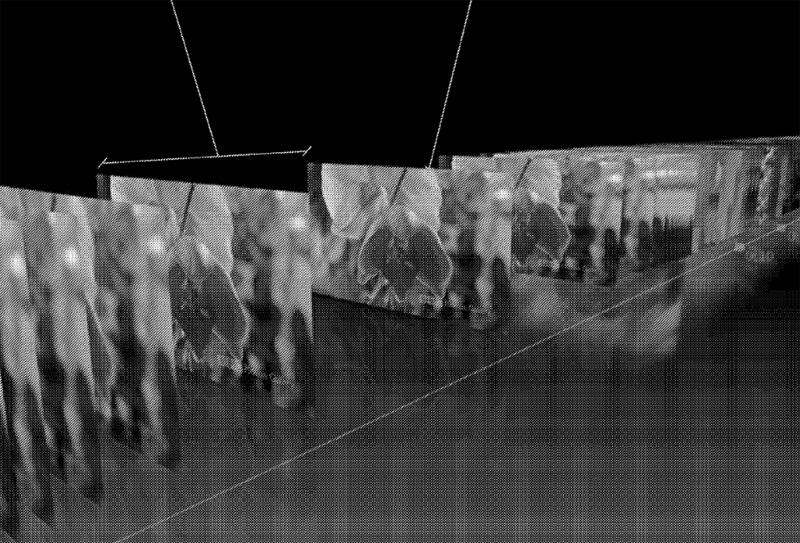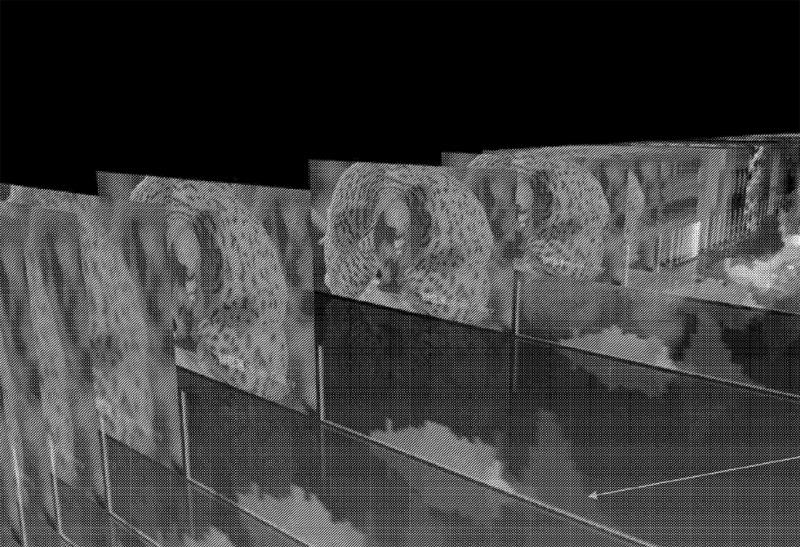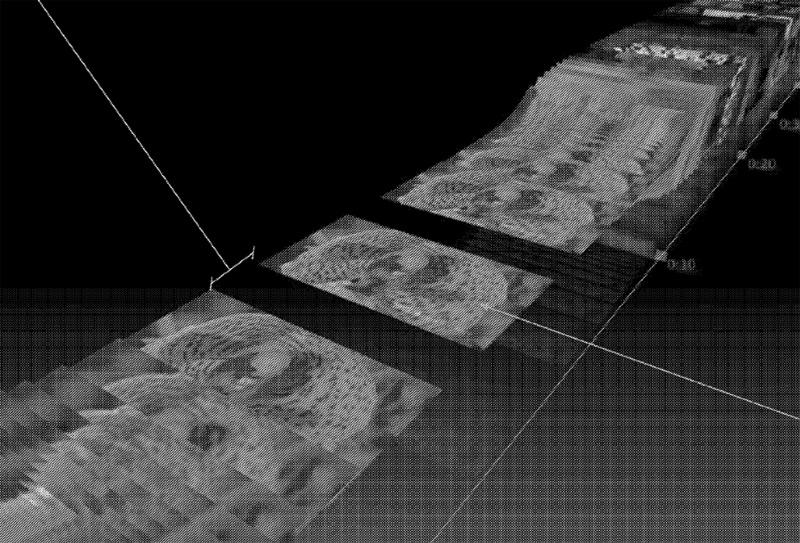 An unrelated patent was also revealed in this week's disclosures. It shows how an iPhone might be used for an in-car navigation system. Given yesterday's release of iPhone Software 3.0 and the potential external hardware controls it provides, the patent could be moot in 2009. In its WWDC presentation last week, Apple highlighted a TomTom-branded hardware attachment that 's due to hit the market shortly accompanied by turn-by-turn navigation software that the iPhone maker is helping the GPS device maker develop.