Apple unveils new online store for resellers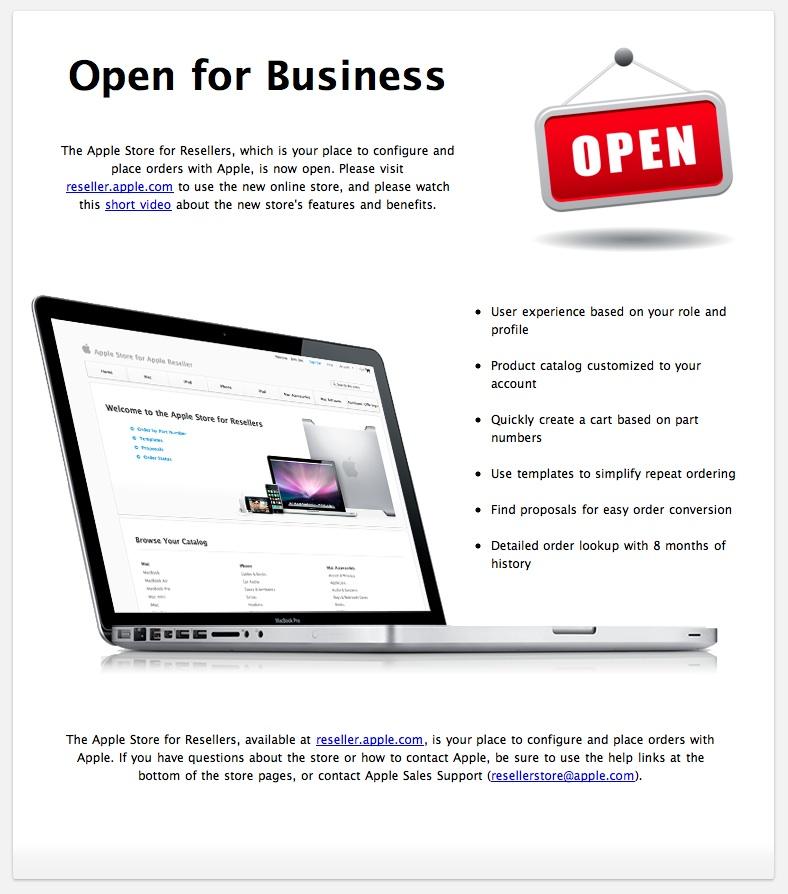 Apple has launched a revamped new online store serving business-to-business resellers, including corporations, schools and Apple Consultants.
The revamped Apple Store for Resellers enables consultants and institutions with an Apple account to set up online orders. Individuals within an organization can log in and create proposals for orders that an authorized purchasing agent can then approve and convert to an order.
The new system now supports creating templates for common orders. Proposers can create orders from existing templates or by selecting items manually, and then send the proposal to an authorized purchaser for approval. The system also tracks order status for recent purchases.
The online Apple Business Store operates worldwide, enabling companies, school campuses, consultants, training centers and certified trainers to set up a direct relationship with the company.