Bankrupt retailer seeks $420K from Apple in lawsuit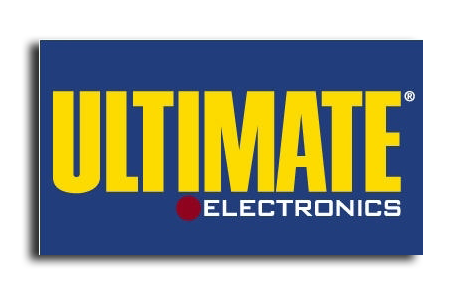 The company behind a newly out-of-business retailer has lodged a complaint against Apple, seeking a payment of at least $420,104 in return for financial transfers.
Ultimate Electronics, a chain of consumer electronics stores that used to operate across the U.S., filed for Chapter 11 bankruptcy in January of this year. The later company concluded a going-out-of-business sales on April 13, and was made officially defunct soon after.
But this month the group behind Ultimate Electronics, known as Ultimate Acquisition Partners, filed suit against Apple in U.S. Bankruptcy Court in the District of Delaware. Ultimate Acquisition Partners and its chapter 7 bankruptcy trustee, Alfred T. Giuliano, believe they are entitled to more than $420,000 from Apple.
The suit bases that claim on what are known as "preferential transfers." The filing claims Ultimate Electronics, which bought products from Apple to resell, transferred $420,104 in property to Apple, which the Cupertino, Calif., company benefitted from.
The claims are based on the concept of preferential transfers, or, as lawyer Robert S. Bernstein of the Bernstein Law Firm refers to them, the "double whammy."
"Almost every credit manager has been faced with the 'double whammy,'" Bernstein wrote in his series, A Primer on Preferential Transfers in Bankruptcy. "Your customer files bankruptcy and you are looking at a big write-off. You do your investigation and decide it's a dead end and you bite the bullet.
"Weeks, months or years later, you get a nice threatening letter from a Bankruptcy Trustee telling you that the last payment you did get from the debtor was a 'preference' and that you should write a check immediately to return it! That is the double whammy."
He goes on to note that even if a company has a "shaky" defense against a preferential transfer claim, any such claim can be settled for less than 100 percent of the requested sum.
The lawsuit includes a list of checks and payments allegedly sent to Apple between Nov. 1, 2010 and Jan. 24, 2011. Many of them are for amounts greater than $20,000, including a series of checks on Jan. 24 totaling $181,242.
When Ultimate Electronics went under, 71 percent of the company was owned by Ultimate Acquisition Partners, a division of Wattles Capital Management, while the other significant share of the company, 25 percent, was owned by Apple rival Hewlett-Packard.