Small Spanish tablet maker wins patent attack from Apple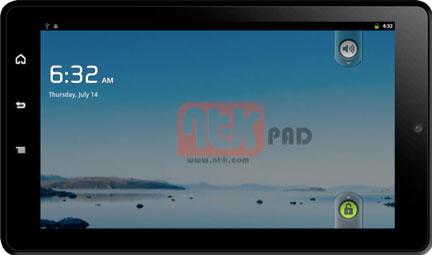 AppleInsider is supported by its audience and may earn commission as an Amazon Associate and affiliate partner on qualifying purchases. These affiliate partnerships do not influence our editorial content.
After successfully defending itself from a patent infringement suit from Apple, a small Spanish tablet maker has turned the tables and is now suing Apple for anticompetitive behavior.
The company Nuevas Tecnologias y Energias Catala, also known as "NT-K," was accused by Apple in 2010 of copying the design of its iPad. But according to Florian Mueller of FOSS Patents, the company from the Valencia region of Spain successfully defended itself from accusations of infringing upon the design-related patent.
One of the products made by the company is the NT-K Pad A91, and Android-powered touchscreen device with a 1GHz ARM Cortex A8 processor, 512MB of DDR2 RAM and 4GB of internal storage. It also features Mini USB and USB 2.0 ports.
After winning the suit originally filed by Apple, NT-K can now turn its attention to its own countersuits against the iPad maker. In August, NT-K filed an antitrust complaint against Apple in Spain, accusing the company of anticompetitive behavior.
Another lawsuit filed by NT-K against Apple seeks compensation for monetary damages, lost profits and "moral damages."
Apple, in November of 2010, asked the court for a customs ban on NT-K's products, and Spanish customs began seizing shipments of the company's tablets being shipped from China. Criminal charges were also added by Apple in December of last year, but those charges were also dismissed due to a lack of "sufficient justification."
Apple is involved in a similar lawsuit against another smaller tablet maker named JAY-tech in Germany. Like NT-K, JAY-tech has also opted to defend itself in court against Apple's accusations.
Through a number of lawsuits, Apple has aggressively defended its intellectual property across the world recently, with high-profile lawsuits against Samsung, Motorola and HTC. In 2009, Nokia and Apple also filed mutual lawsuits against one another, but the two companies resolved their dispute out of court this June, with Apple agreeing to pay Nokia for licenses.