Briefly: App Store break; Apple TV price drop; Apple patent haul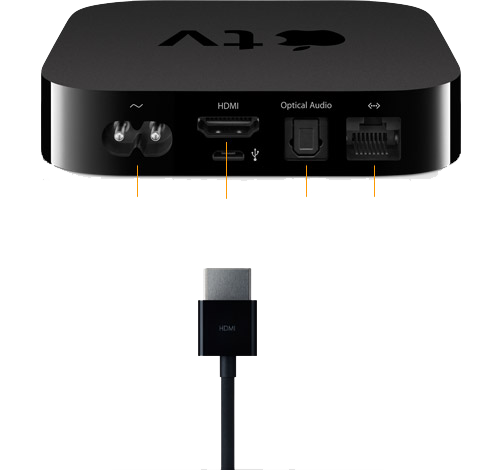 AppleInsider is supported by its audience and may earn commission as an Amazon Associate and affiliate partner on qualifying purchases. These affiliate partnerships do not influence our editorial content.
Apple has warned developers that its iTunes Connect tool for managing App Store titles will shut down December 22-29 as the company goes on holiday break, while retailers Amazon and Best Buy are preparing for the holidays by lowering the price of the Apple TV to $89.99. Also, the U.S. Patent and Trademark Office issued a large batch of 30 patents to Apple on Tuesday.
The Cupertino, Calif., company's warning puts developers on notice that they shouldn't plan to release new apps, post updates or change the price of existing apps after December 22.
"We strongly recommend that you do not schedule pricing changes through the interval pricing system in iTunes Connect that would take effect from December 22 through December 29," the company admonished developers in an email.
"We also recommend that you do not schedule any apps to go live during the shutdown," the company stated. Changes made during the holiday week might result in the apps being unavailable for purchase during a peak period of app sales.
The holidays have similarly put the App Store on hold for modifications over the previous two years. Apple's corporate operations largely shut down over the holidays, even as the company sets new records in hardware and software sales for the quarter.
Apple set revenue guidance for the quarter at $37 billion, a dramatic increase of more than $10 billion over last year's final quarter.
Both Amazon and Best Buy are advertising a $10 drop in price for the Apple TV. The latest version of Apple's "hobby" originally came with a $99.99 price tag when it was released last year.
But, the new pricing isn't the lowest price ever for the set-top box. Last November, MacConnection ran an early Black Friday sale offering the device for just $79.99.
The price drop does not, however, suggest an imminent release of an updated Apple TV, as it is likely too late in the holiday season for Apple to launch a new product. The last time the company released new hardware in November was the Core 2 Duo MacBook in 2006.
Though Apple declined to release a hardware update to its Apple TV this year, it did release a software update around the one-year mark. Version 4.4 of the set-top box's software added compatibility with new iOS 5 features such as AirPlay Mirroring and Photo Stream. The update also added a Trailers app, as well as access to Wall Street Journal Live and National Hockey League content.
The USPTO granted Apple more than two dozen patents on Tuesday, including several design patents.
Among them was a patent for the ornamental design of the Magic Mouse, which Apple released in October 2009. Earlier this year, a patent application surfaced that revealed Apple's continued interest in multi-touch mice. According to the filing, future versions of the Magic Mouse could house a customizable multi-touch display.
Apple's newly granted patents demonstrate the company's interest in a range of areas, including near-field communication technology, multi-touch gestures and workout support features such as Nike+. For instance, one patent describes a process whereby two iPhones can use NFC chips to communicate and share contact information.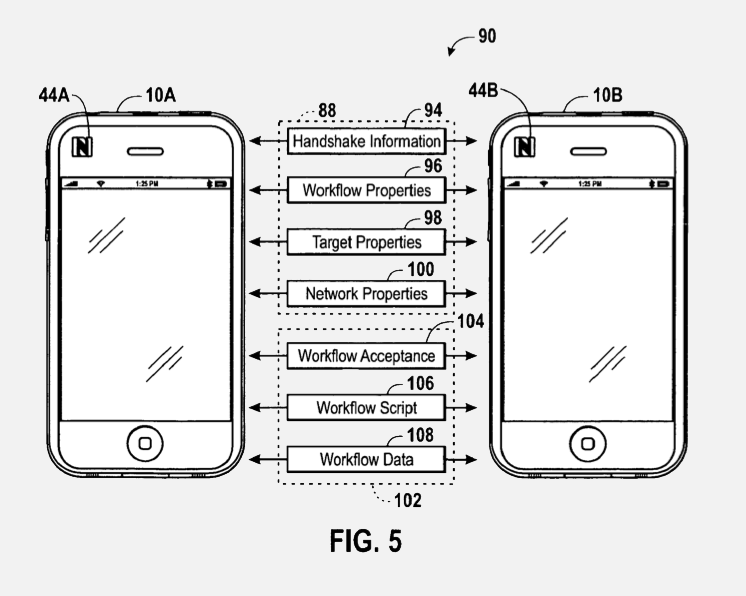 Another patent issued Tuesday describes an invention that involves "anonymous location based services" that could increase privacy for mobile device users. The patent could be of particular interest to Apple because it has faced several lawsuits (1, 2) over a database file that has been accused of tracking the locations of iPhone users.
The perceived value of patents has appeared to skyrocket in recent months as a flurry of intellectual property-related lawsuits have pitted numerous technology giants against each other. This summer, Apple paid $2.6 billion for a batch of patents from Canadian telecom equipment maker Nortel. In August, rival Google struck a $12.5 billion acquisition deal with handset maker Motorola Mobility that would bring 17,000 patents to the search giant.