Apple patents method for intelligent caller ID image selection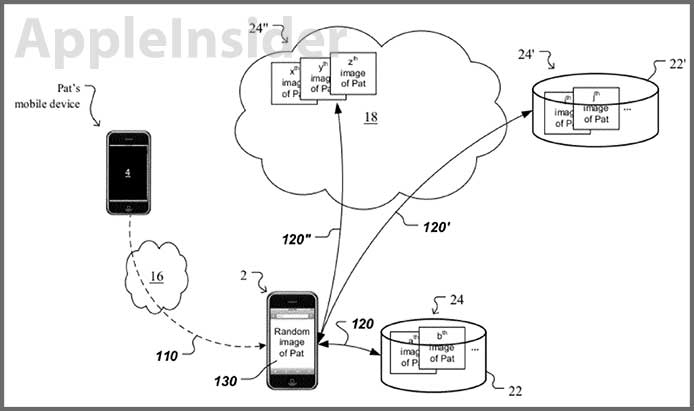 Apple has won a patent for the method in which pictures are assigned to incoming calls, offering a twist to the common feature seen on most cellular devices since the introduction of the camera phone.
The U.S. patent and Trademark Office on Tuesday granted Apple's U.S. Patent No. 8,331,916 for "Image selection for an incoming call." At first glance, the patent appears to be simply covering the method with which a device assigns a picture to a contact, but on closer inspection the IP calls for a more advanced system that randomizes and selects images intelligently based on predetermined criteria.
According to the patent language, the system relies on filters to parse out relevant images of a contact associated with a certain caller ID. Any incoming telecommunication protocol can be used to determine who the caller is, for example text messages are supported.
Pulling from a pool of images, stored on-board the receiving device or on an off-site server, the system matches the caller ID information with pictures associated with the caller. For example, upon detection, a caller's picture may be randomly selected from the image pool based on a weighting system that takes into account how many times a certain image has been used. Going further, the pictures may have associated star ratings that can be used to refine the filter even further.
The method also allows for image selection based on a set of criteria, such as location, date and other rules. For example, if a call is found to be originating from San Francisco, the system will search the image pool for pictures of the caller taken in that city. Alternately, if the call originated from the home town of the caller, but that person is currently on a trip to New York, pictures of previous trips to New York will be displayed.
Time is also taken into consideration as an image taken during the day or night can be selected depending on what time it is in the call's originating location.
Finally, the system also supports video snippets to be played in place of pictures when appropriate.
The '916 patent was first filed in 2010, with Timothy B. Martin and Gregory Charles Lindley credited as its inventors.