Pebble CEO on possible Apple acquisition: "I can't comment on that"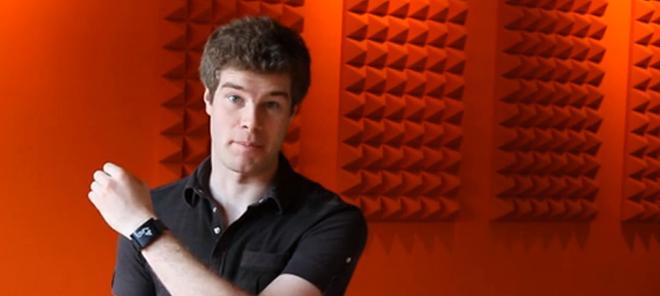 The co-founder and CEO of Pebble, which builds customizable smartwatches, declined comment on Tuesday when asked in an interview whether Apple had approached Pebble to talk about a possible acquisition.
Speaking with CNBC, Eric Migicovsky expressed confidence in Pebble's ability to compete in the nascent smartwatch sector, even should a technology giant such as Apple decide to enter the fray. Asked whether Apple — which CEO Tim Cook said acquires smaller companies about once a month — had approached him regarding possibly buying out Pebble, Migicovsky ducked the question:
"I can't comment on anything like that, unfortunately," he responded.
Pebble CEO Eric Migicovsky shows off a Pebble prototype in the company's original Kickstarter campaign video.
Migicovsky did say that he and the crew behind Pebble were excited to see increased interest in the smartwatch segment, interest brought on in part by a recent spike in rumors saying that Apple is working on its own smartwatch.
"I think what's going on in the smartphone space right now is we are seeing more and more devices work with the smartphone," Migicovsky said. "With the massive market share that Apple has on the smartphone side, seeing other devices connect to the smartphone — almost as like a central part of connection to the Internet — I think it's a pretty big opportunity."
Migicovsky added he wasn't afraid that Apple would be able to leapfrog Pebble by too far in terms of capabilities, since the technology isn't sufficiently developed to truly miniaturize the full computing power of a smartphone in watch format.
"I think that there's a lot of technological limitations right now, on putting the computational power and battery life specifically in a watch form factor... I would be interested to see if anyone's been able to crack that code."
Pebble's smartwatch gained considerable popularity on the Internet following what became the most highly funded project in Kickstarter's history. The campaign met its $100,000 goal in two hours and brought in $10,266,844 within a month of launching. Pebble units began shipping to early supporters in late January.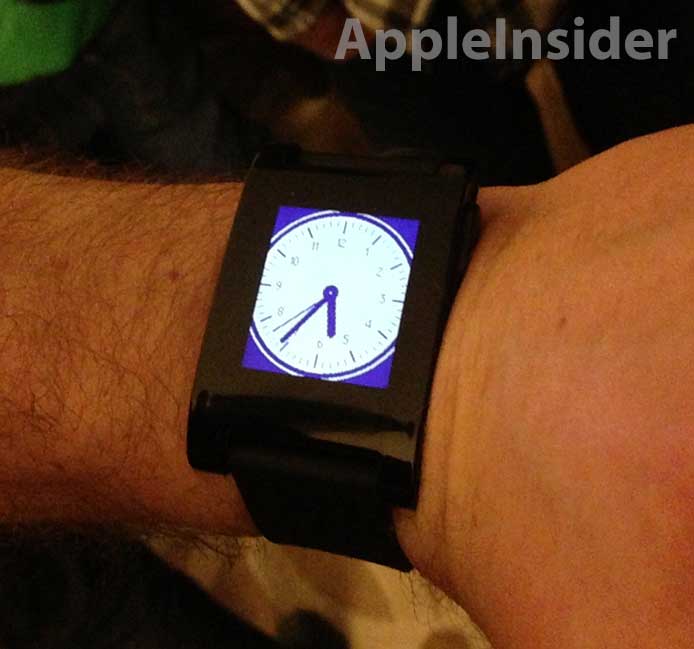 Multiple observers and commentators have raised the possibility of Apple acquiring a smaller company such as Pebble — or even larger, more established companies — as a means of growing market share, entering new segments, or simply doing something with its massive cash pile. Apple head Cook said that the company did last year buy a company about once every two months — including a $365 million purchase of fingerprint sensor maker AuthenTec — but that such acquisitions occur only when the company's makeup is in line with Apple's own.
"We're disciplined and thoughtful," Cook explained, "and we don't feel a pressure to go out and acquire revenue. We want to make great products."