France Telecom CEO says iPhone sales threatened by lack of cheaper option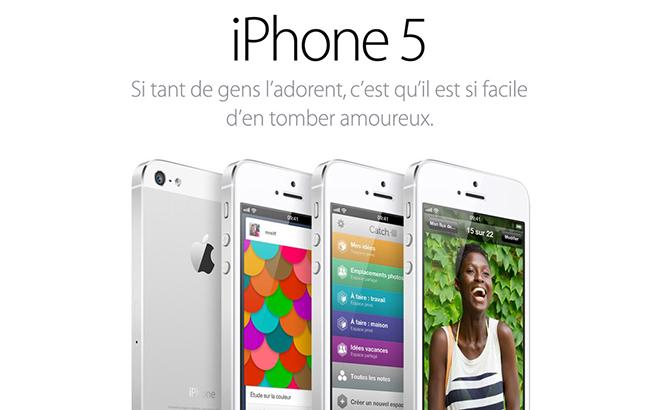 European consumers are cutting back spending in the face of a fragile economy, and the CEO of one telecom says that could signal tough times ahead for Apple's iPhone.
France Telecom Chief Executive Stephane Richard said that his company has seen prices dropping by 25 percent over the past three years, as carriers are forced to provide cheaper plans to lure consumers, speaking with Bloomberg. Along with the preference for cheaper plans, consumers are also beginning to look for cheaper devices.
"We are in a period of changing consumer behavior," Richard said. "Selling a phone for $600 is getting more and more difficult."
France Telecom cut its mobile service plans by 10 percent in 2012, and the carrier expects to cut prices by another 10 to 12 percent in 2013. Currently, its cheapest plan gives unlimited texts and calls plus 3GB of data for about 20 euros ($26) a month. Still, competition is pushing France Telecom's prices lower, and Richard says the market for users that will buy Apple's relatively pricey handset is shrinking.
"There are fewer early adopters, and probably with the next release of the iPhone this will be evident," Richard said, noting that this year's new model may see smaller pre-release lines than have previous iPhones. "Except for a few hundred thousand people who will buy the latest iPhone — except for that category of people — the majority of the market will be difficult."
Richard doesn't specifically call for Apple to introduce a cheaper version of its top-selling handset, but his remarks do jibe with a growing sentiment that the iPhone maker should do so in order to sustain growth and market share. The premium smartphone market is thought to have largely matured, and especially so in western countries like France, where consumers face an uncertain economy and are making tough choices when it comes to buying technology.
Apple has been rumored to be working on a low-cost iPhone for some time. Most recently, the company is said to be planning to reveal such a device later this year.
While rumors have pegged a new, contract-free low-end iPhone as a device targeted at emerging markets like China, Richard's comments suggest that a less expensive Apple handset could also find a niche in more traditional markets.