Apple's strict conditions keep it from offering iPhone to 2.8 billion customers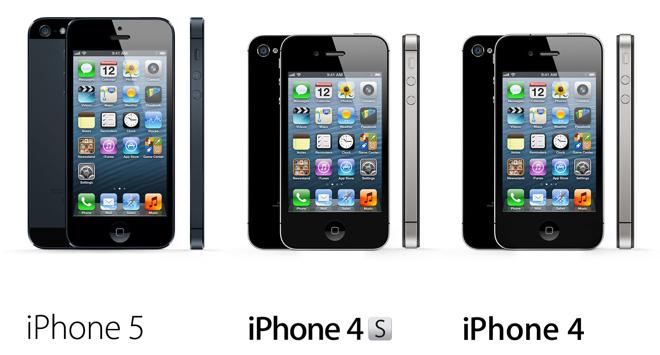 AppleInsider is supported by its audience and may earn commission as an Amazon Associate and affiliate partner on qualifying purchases. These affiliate partnerships do not influence our editorial content.
Prohibitive carrier requirements made by Apple have prevented some 2.8 billion customers from having access to the iPhone, according to a new analysis.
The estimate comes from Horace Dediu of Asymco, who spoke with Bloomberg about Apple's untapped market potential. Among the biggest partners Apple has yet to strike a deal with are China Mobile, the largest carrier in the world, and NTT DoCoMo, Japan's largest mobile provider.
Apple's current iPhone lineup.
In contrast, Apple's chief rival Samsung has agreements in place with almost all of the world's 800 carriers, according to Dediu. According to him, Apple has "run out" of carriers that will agree to its conditions for carrying the iPhone.
Requirements imposed by Apple include sales quotas that can prove costly for carriers. The rules are said to be especially prohibitive for carriers that do not have a large number of subscribers that use costly data plans.
Market watchers have anticipated a deal between Apple and China Mobile for years, but the iPhone remains unavailable to the network with 715 million subscribers. While China Mobile is the largest carrier in the world, only 13 percent of its customers are on high-speed data plans, compared to 33 percent for rival China Unicom, and 44 percent for China Telecom.
The issues highlight the fact that there are large market segments — to the tune of 2.8 billion customers, by Dediu's estimate — that Apple does not currently serve with its existing iPhone lineup. That's helped to fuel speculation that Apple could be working on a low-cost iPhone that would appeal to customers who do not buy their handsets with contract subsidies.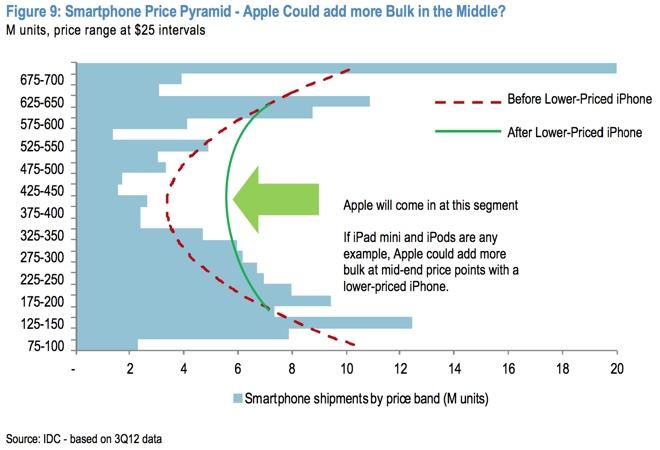 In its report published on Monday, Bloomberg said once again that Apple is, in fact, developing a more affordable iPhone that could be introduced as soon as this year. The rumors are now accompanied by speculation that Apple could relax some of its existing terms in order to make the iPhone available to those customers that are currently out of reach.
One analysis from last week suggested that Apple would not offer a so-called "low-end" iPhone, but would instead target the mid-range segment of the current smartphone market. Mark Moskowitz of J.P. Morgan believes Apple could sell a new iPhone model priced between $350 and $400 — a price that would be "very attractive" for many consumers.