Fitbit unveils Force fitness tracking wristband with iOS 7 notifications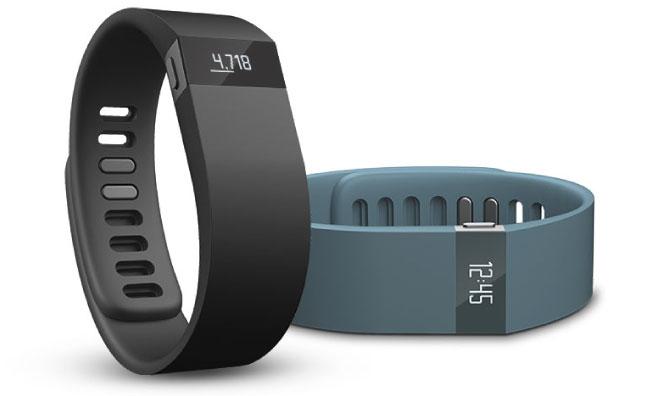 The quantified self movement met the smartwatch market on Thursday as Fitbit took the covers off their new Force wristband, combining activity and sleep tracking with wrist-borne notifications over Bluetooth.
With the Force, Fitbit has taken the wireless synchronization and altimeter — Â used to count how many stairs the wearer has climbed — Â from their clip-on One device and combined them with the industrial design and form factor of the company's Flex wristband. The Force appears at first glance to be a slightly larger version of the Flex, but it has a few key differences.
Most notably, the Force features an integrated OLED display, a first for a wrist-worn activity tracker. The display is used to give the wearer instant statistical feedback for metrics like steps taken, distance traveled, and calories burned alongside the wearer's progress toward their daily goals and the current time.
The display has another hidden — Â and surprising — Â use. In one of the first announced implementations of iOS 7's new Apple Notification Center Service, it will also notify the wearer of incoming phone calls from an iPhone 4S or above. Though the feature is not available at launch, Fitbit says it will be "available soon."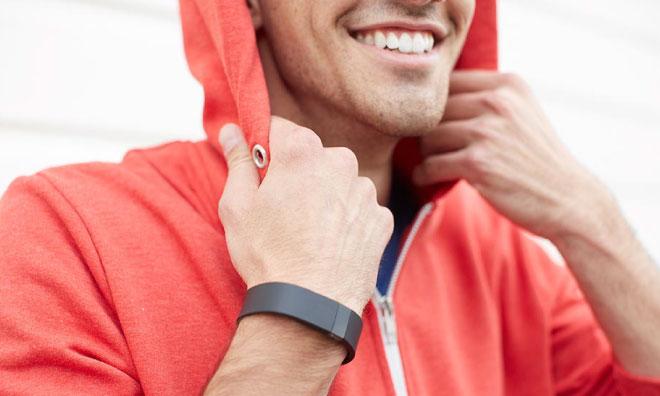 Bluetooth low energy (BLE) figures prominently on the device, enabling the ANCS-powered call notifications and allowing the Force to synchronize wirelessly with BLE-enabled smartphones and tablets. By syncing wirelessly in the background, the user's data will be preloaded when they launch the Fitbit app on their mobile device and there will be no need to wait.
Sleep tracking metrics and vibrating alarm are included in the Force as well. The wristband will track the wearer's movements while they sleep, reporting on how long the wearer slept and periods of restlessness, and wake them with a subtle vibration. The Force does not have the ability to wake the wearer within a range of times based on the wearer's sleep cycles, however, a useful feature found in Jawbone's competitive Up wristband.
Fitbit CEO and co-founder James Park said that the company is proud of what it has accomplished with the Force.
"We are continuously looking for ways to take wireless tracking devices and wearable technologies to the next level, and I feel strongly that Force, with its sophisticated design and instant and easy access to all your daily activity right on your wrist, delivers on the promise of what a next-generation activity tracker should be," he said.
The Fitbit Force is available for pre-order in two colors — Â black or slate — Â and two sizes from Fitbit's online store.