Apple TVs get iMovie Theater support in latest update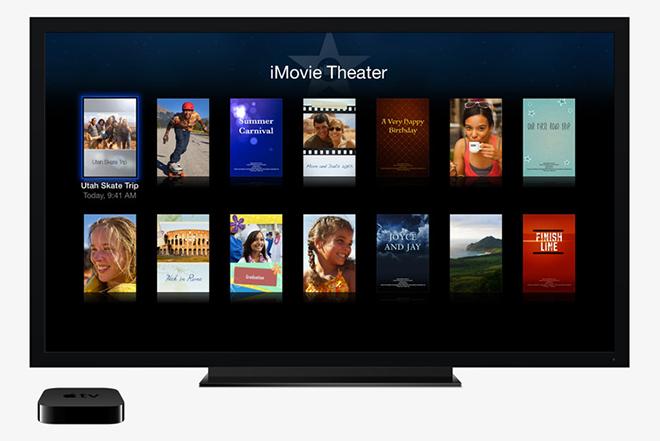 Following Apple's announcement that its new iMovie apps for OS X and iOS would support a new sharing feature called iMovie Theater, the company activated an Apple TV channel dedicated to the service.
In an over-the-air update to its set-top streaming device on Tuesday, Apple is now pushing from its servers a new iMovie Theater channel to support the new iMovie apps released alongside OS X 10.9 Mavericks.
Along with a graphical overhaul, iMovie for both Mac and iOS offer new features rooted in iCloud. With iMovie Theater, users can create clips, trailers or movies and share them across devices with friends and family.
The content served up by the service can be created in iOS or OS X and stored in one location for easy access.
iMovie for iOS can be purchased for $4.99, while the Mac version costs $14.99. Both versions come pre-installed on new devices and those who purchased the software through the App Store are eligible for free upgrades.