Pocket adds AirPlay support, Facebook tests mobile ads in third-party apps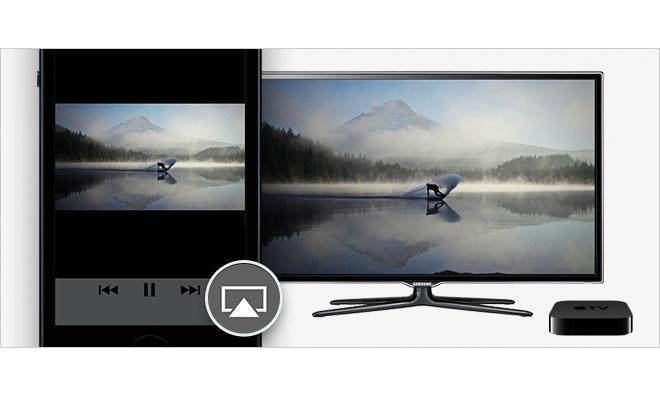 AppleInsider is supported by its audience and may earn commission as an Amazon Associate and affiliate partner on qualifying purchases. These affiliate partnerships do not influence our editorial content.
Popular 'DVR for the web' app Pocket was updated Wednesday to add support for AirPlaying saved videos to Apple TV, while social media behemoth Facebook announced a mobile ad pilot program that may be the company's first step toward competing with Apple's iAds.
Send videos from Pocket to Apple TV
Pocket users who regularly take advantage of the service's ability to save multimedia content from the web can now send that content to their Apple TV via AirPlay. While Pocket became famous as a way to save articles to read offline, the company said in a ">blog post announcing the update that users save more than 2 million videos with the app each week.
The company says videos will keep playing in the background, even when users switch to another app.
In addition to AirPlay support, Wednesday's update also brought fixes for the Pocket bookmarklet in Google Chrome and an issue with Facebook sharing. Pocket also promises "other minor fixes, improvements, and optimizations."
Facebook tests potential iAd competitor
Menlo Park, Calif.-based Facebook has begun trials of a new iAd-like mobile advertising service for third-party apps. The experiment is designed to assess Facebook's ability to target advertisements more effectively, according to Facebook product manager Sriram Krishnan.
"In this test, we'll be extending Facebook's rich targeting to improve the relevancy of the ads people see, provide even greater reach for Facebook advertisers, and help developers better monetize their apps," said Krishnan in a blog post announcing the move.
The company has run tests of this nature before, but Facebook says this trial is different because they are acting as their own ad-serving network, rather than working with a partner like Google's AdMob. Facebook has limited the experiment to "a few advertisers and partners," and Krishnan says there are currently no plans to expand.
A more open Facebook advertising platform could be a disruptive force in a market dominated by just a handful of companies. Facebook's vast trove of data can be used to precisely target advertisements at very specific sets of users, in some cases allowing advertisers more granular control than even Google's industry-leading tools.