Tidal loses interim CEO Peter Tonstad on eve of Apple Music launch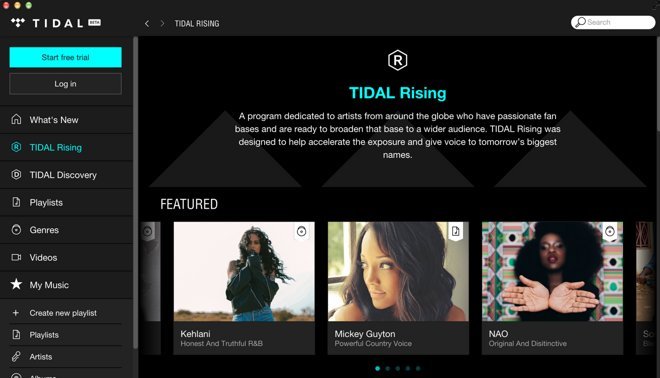 On-demand, Jay Z-backed music service Tidal on Tuesday announced the departure of interim CEO Peter Tonstad, marking the second CEO departure for the struggling service since April.
The company offered few other details, according to Bloomberg. It did say, however, that until a replacement is found, executives in New York and Oslo will assume necessary responsibilities.
Tonstad took over the CEO position in April after the departure of Andy Chen.
Tidal has undergone significant turbulence in the past year. In January the service's creator, Aspiro, was bought by rapper Jay-Z for $56 million. The platform relaunched in March, promising advantages over Spotify like exclusives, a high-fidelity tier, and superior artist royalties, but has often been derided in the press and made little headway in attracting subscribers.
After Spotify its greatest challenge will likely be Apple Music, which is launching on June 30. While Apple Music streams will top out at just 256 kilobits per second, default inclusion in iTunes and iOS 8.4 will likely give Apple an automatic competitive advantage.
Some artists and labels were initially angered by Apple Music's royalty terms. Though the service should ultimately pay better than Spotify, Apple at first planned to skip paying any money from streams during a listener's three-month free trial.
The company suddenly reversed course on Sunday following an open letter by pop musician Taylor Swift. Rights holders will now receive a per-stream fee for trial listeners, switching over to a percentage of revenue if and when someone becomes a paid subscriber.