Jony Ive talks intersection of fashion and tech ahead of Apple-sponsored Met Gala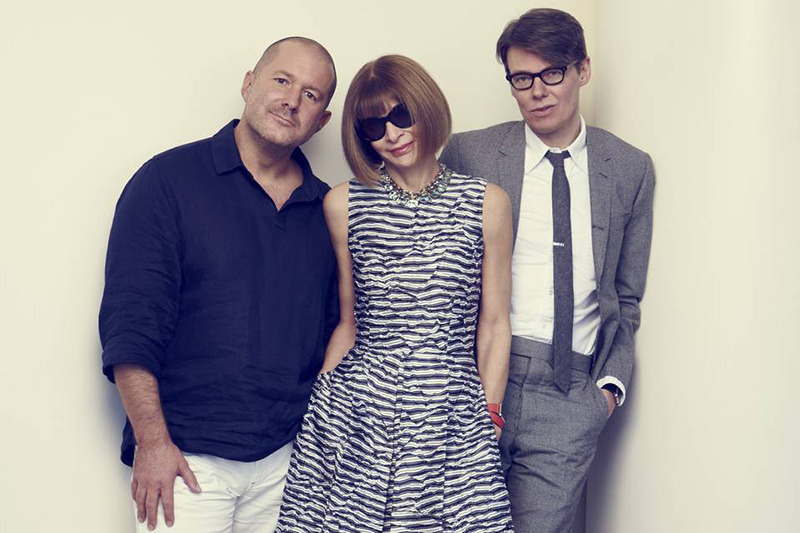 AppleInsider is supported by its audience and may earn commission as an Amazon Associate and affiliate partner on qualifying purchases. These affiliate partnerships do not influence our editorial content.
Apple CDO Jony Ive recently sat down with Vogue Editor-in-Chief Anna Wintour and Metropolitan Museum of Art Costume Institute Curator Andrew Bolton to discuss the interrelationships between fashion and modern technology, the focus of next year's Apple-sponsored Met Gala.
Ive, who is hosting the Met Museum's "Manus x Machina: Fashion in an Age of Technology" exhibition next May as cochair, told The Wall Street Journal in a recent interview that beauty can arise from both handmade and machine-made designs. The upcoming Met Gala looks to dispel the notion that thoroughly modern processes like 3D printing and computer aided design somehow lack intrinsic value.
"It's a completely false notion that there is inherent value in what is made by hand, or an inherent lack of value in what is made by machine," Ive said.
Next year's exhibition is focused in part on the coalescence of traditional and modern clothing design techniques, as told through a deep dive into a range of production processes. That Apple is sponsoring the event is fitting given the overarching theme revolves around a growing relationship between old world fashion design and cutting edge tech. This merging of philosophies is familiar to Ive, who practices a bit of both in his daily work at Apple.
"I still draw with a pencil and paper every day, and enhance with relevant technology," Ive said.
Wintour, who is also an event co-chair, noted technology like online shopping has helped to "democratize" fashion, pushing haute couture to a wider audience. Apple has in many ways contributed to fashion's evolution. While keenly aware of the role hardware design plays in its success, Apple only marketed its wares as fashionable products, not objects of fashion. That is until Apple Watch.
"As products become more personal, something that is worn on the wrist put us in the space of fashion," Ive said. "These are issues close to our hearts. Our understanding will temper and define future products we're working on. We're only starting."
The 2016 Met Gala is scheduled for Monday, May 2, at the Metropolitan Museum of Art in New York City. More than 100 pieces will be on display, from handmade items to machine-made designs created using technologies like laser cutting, thermo shaping and circular knitting. Visitors will also be able to attend workshops demonstrating new fashion technology like 3D printing along with traditional techniques including embroidery, lacework, leatherwork and more.