Spotify growing even faster thanks to launch of Apple Music, VP says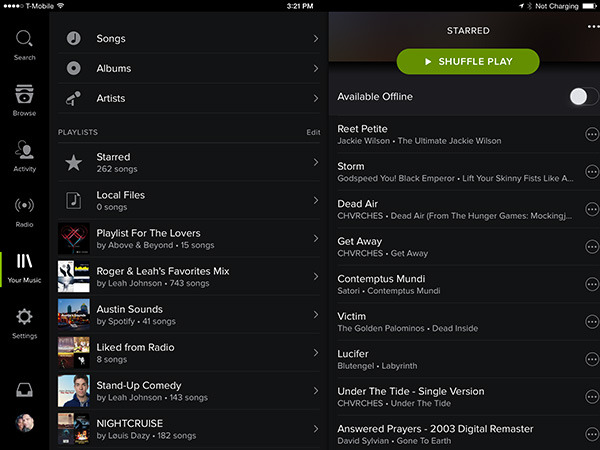 Spotify has actually seen its business accelerate since Apple Music was launched in June 2015, a vice president with the company said on Monday, crediting the extra attention drawn to streaming services.
"Since Apple Music started we've been growing quicker and adding more users than before," Jonathan Forster explained in an interview with Reuters. Spotify now has almost 100 million subscribers, about 30 million of which are paid Premium subscribers.
Apple Music has approximately 13 million paid customers, but no free tier outside of three-month trials and Beats 1 radio. The service is however available in over 100 countries, whereas Spotify is in closer to 60.
"It would be terrible if we were just taking each other's users or to learn there was just a ceiling of 100 million users — I don't think that is the case," Forster added, while also suggesting that music streaming is a "hard business" that will probably limit the number of participants.
Earlier today Spotify revealed plans to introduce original video programming on top of the third-party video already available to mobile users. Apple Music's forays into video have been comparatively limited so far.