Misfit debuts Apple-exclusive Ray fitness tracker colors, new Shine 2 options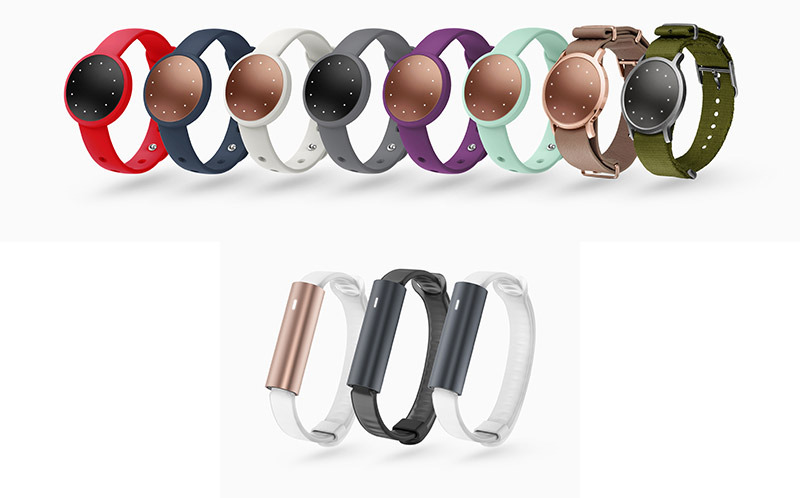 AppleInsider is supported by its audience and may earn commission as an Amazon Associate and affiliate partner on qualifying purchases. These affiliate partnerships do not influence our editorial content.
Wearable device maker Misfit on Thursday unveiled new color options for its Shine 2 and Ray fitness trackers, the latter of which is slated to arrive at Apple's retail stores this fall in Apple-inspired colors.
Misfit announced the new Apple partnership alongside a slew of device and accessory introductions at the IFA trade show in Germany.
The disc-shaped Shine 2 fitness and sleep tracker is getting four new color options to go with 14 fresh Sport Band colors and four Field Bands made from woven nylon and leather. In addition, Misfit is launching the Halo Necklace for Shine 2, an accessory that turns the fitness tracker into a piece of high-tech jewelry. The Halo Necklace comes in three different colors. New Shine 2 colors and accessories are expected to launch later this fall.
As for the cylindrical Ray fitness and sleep tracker, Misfit is adding Space Gray and rose gold chassis options to coordinate with Apple devices like the iPhone. The new hues are available in Apple's retail stores and Misfit's website.
Misfit most recently enjoyed highly coveted shelf space in Apple's retail stores last year when the firm launched Speedo Shine, an augmented version of the original Shine loaded with proprietary algorithms for lap swimming.
Both the Shine 2 and Ray cost $100 and feature modular designs, allowing users to swap out bands, necklaces and other accessories to match their personal style. Each device runs off a button cell battery to track steps taken, calories burned, distance traveled and sleep quality metrics. Bluetooth connectivity means users can receive alerts for texts, calls, alarm notifications and more, while an accompanying app turns Shine 2 or Ray into a programmable smart button.
Misfit, cofounded by former Apple CEO John Sculley, has long relied on fashion-forward designs and a comprehensive line of accessories to remain relevant in the highly competitive wearables industry. Last November, Fossil purchased Misfit for $260 million, a move some believed would help the consumer wristwatch giant compete against tech companies marketing their own smartwatch solutions.