Apple registers Russian trademarks for three new MacBooks ahead of Oct. 27 event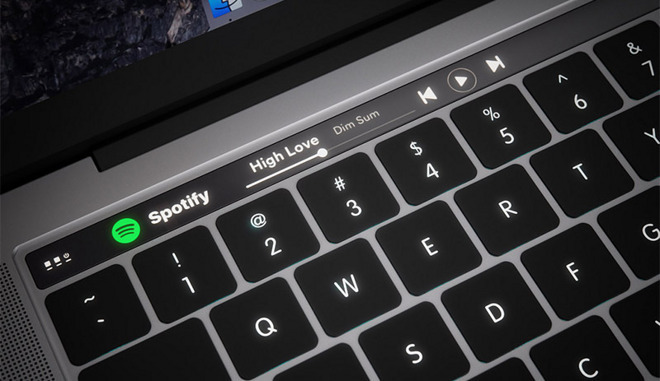 AppleInsider may earn an affiliate commission on purchases made through links on our site.
Russian trademark filings published on Monday indicate that Apple is preparing three new computers running macOS Sierra, just days ahead of a press event expected to showcase new MacBooks, including a OLED touchbar-equipped MacBook Pro.
The new hardware is identified by the model numbers A1706, A1707, and A1708, Consomac noted. No other details are included with the filings, except that the products are "portable personal computers," ruling out iMacs, Mac minis, or Mac Pros.
The information is consistent with claims by KGI analyst Ming-Chi Kuo, who has said that Apple will announce not just revamped MacBook Pros in 13- and 15-inch sizes, but a 13-inch basic MacBook. The current MacBook, starting at $1,299, has a 12-inch Retina display.
The MacBook Pro is expected to get the bulk of upgrades though, including not just the touchbar but things like Intel Skylake processors, USB-C, Thunderbolt 3, and up to 2 terabytes of SSD storage. USB-C support may or may not include a first-party MagSafe-style adapter.
Apple appears to be all but abandoning the MacBook Air line. Though it was technicially upgraded in April, the only change was a default 8 gigabytes of RAM on 13-inch models — the devices lack both start-of-the-art processors and Retina displays.