Facebook reportedly developing video app for Apple TV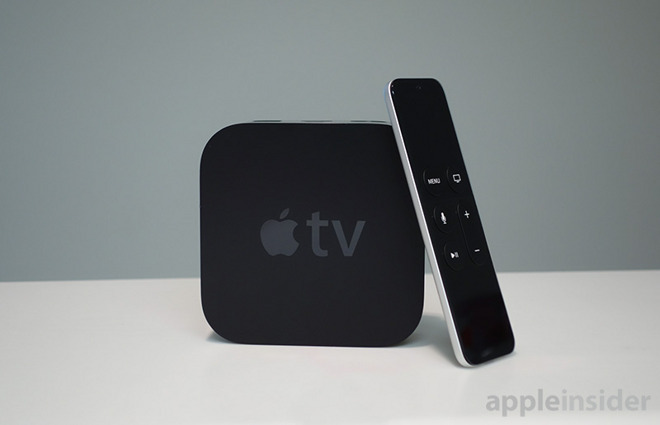 In its latest push toward becoming a video-first company, Facebook is said to be working on a video content delivery app designed for set-top streaming boxes like Apple TV.
Citing sources familiar with the company's plans, The Wall Street Journal reports Facebook is developing a tvOS app to bring video content — and advertising — to TV screens in living rooms around the world.
Facebook has been mulling a video-centric streaming app for years, but executives decided to put plans into action last summer. Still in development, the app is said to be more focused on video than current offerings developed in partnership with set-top box companies like Roku. Instead of allowing users to view photos and other media, the rumored app would not contain "non-video content," sources said.
Facebook's unnamed project is the social network's latest bid to gain a slice of the television advertising pie, the report said. While a launch date has yet to be revealed, the video app is expected to arrive as the next step in Facebook's play for video, and soon TV, viewers. Internal preparations for a push into video began in 2014, and employees began referring to the social platform's future as a type of "mobile TV," sources said.
The firm's Facebook Live live-streaming service, deployed as part of its native iOS app and online, has proven a success, with millions of users tuning in to various streams since its launch. It is unclear if the rumored tvOS service will include Facebook Live content or pure long-form original content. Media companies and digital stars claim to be in talks with Facebook to provide original "TV format" scripted and unscripted shows, content suitable for set-top streaming.
As always, ad money is driving the shift in priorities. With products like Facebook Live and the newly rumored Apple TV initiative, Facebook is looking to horn in on the time people spend watching live television. Depending on whether the efforts make an impact, advertising revenue should follow.
Today's report failed to specify a definitive timeline for launch, but Facebook will be going head-to-head against established media entities like YouTube if and when a tvOS app materializes.