Audeze debuts Apple store exclusive iSine 10 Black/Steel Edition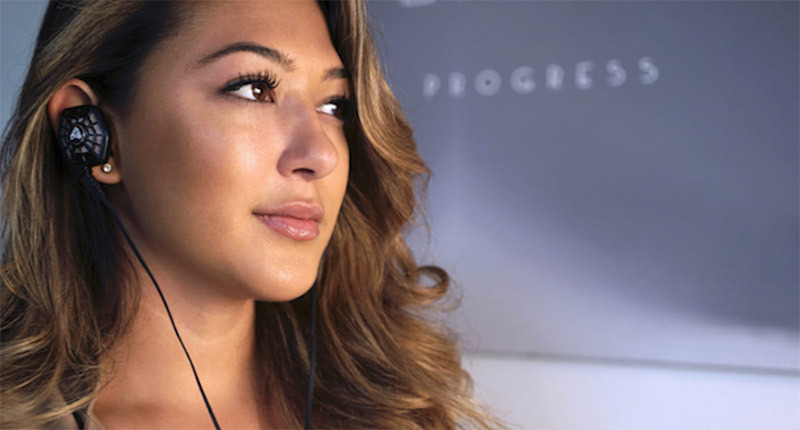 High-end earphone company Audeze this week announced a new addition to its growing product with the iSine 10 Black/Steel Edition, a custom version of its over-the-top in-ear planar magnetic headphones made exclusively for Apple.
While it boasts the same operational components as a base model iSine 10, the Black/Steel Edition comes with a few aesthetic flourishes that set it apart from the crowd. The most apparent upgrade is change in color for the protective mesh backing from black to silver, providing a unique two-tone look.
Inside, the Black/Steel Edition features patented planar magnetic technology normally reserved for larger over-the-ear headphones. Borrowed from Audeze's larger LCD models, the planar magnetic acoustic system can be simply described as a thin diaphragm that is pushed and pulled between powerful magnets. Headphones and speakers built on this design, like Audeze's own Sine, offer a more robust sound as compared to dynamic or armature-based products.
The iSine series takes the planar magnetic principle and shrinks it down into a — relatively — small form factor.
AppleInsider reviewed the base model iSine 10 earlier this year and came away impressed by the unit's superlative sound quality. Though the design is nowhere near traditional, it is perhaps the smallest planar magnetic setup available.
Along with the headphones, the iSine 10 Black/Steel Edition comes with Audeze's Cipher Lightning cable, which incorporates system-on-a-chip silicon with integrated DAC, amplifier, microphone and audio controls into an inline remote control. Cipher interacts with Audeze's iOS app for further audio tuning and convenience functions.
The Audeze iSine 10 Black/Steel Edition is on sale now at Apple retail stores and through Apple.com for $399.95. Adorama and B&H Photo have all black versions available for the same price.