Apple stock hits all time high on news of strong Q3 sales, promising Q4 guidance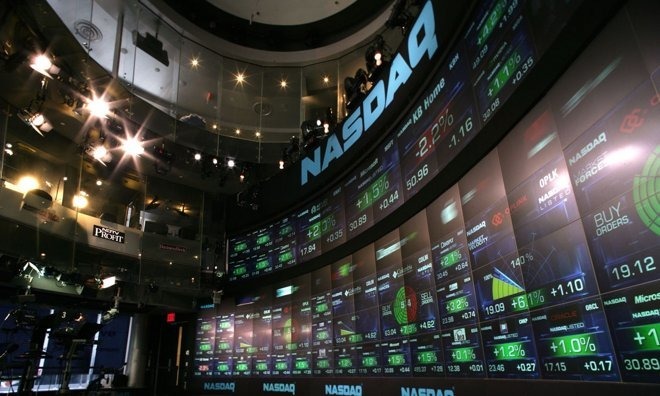 AppleInsider may earn an affiliate commission on purchases made through links on our site.
Apple stock prices hit an all-time high in extended trading on Tuesday, flirting with the $160 mark, after the company reported better than expected earnings for its third fiscal quarter of 2017 and strong guidance for the coming quarter.
In after hours trading, AAPL surged 6.1 percent or over $9 per share from the day's close at $150.05. Already the world's largest company by market value, the uptick left Apple with a market capitalization hovering above $800 billion.
The boost in stock price came after Apple turned in a strong performance for its third fiscal quarter of 2017, reporting $45.4 billion in revenue on sales of 41 million iPhones. As of this quarter, Apple has sold more than 1.2 billion iPhones, a watershed figure.
Healthy Mac numbers padded quarterly results, while iPad sales returned to growth for the first time since 2013. As usual, the company's services business continued to thrive and is raking in earnings revenue equivalent to a Fortune 100 company.
China was the lone blot on an otherwise stellar quarter, with revenue in the region dropping 10 percent year over year. CEO Tim Cook addressed the seemingly weak performance during an investor conference call, saying mainland China was actually flat year-over-year and up 6 percent on a constant currency basis.
Investors are looking ahead to the coming September quarter. The three-month period commonly includes initial next-generation iPhone sales, consequently boosting immediate revenues while offering a glimpse at what's to come in the lucrative holiday season.
This year, Apple is guiding for revenue between $49 billion and $52 billion and gross margin between 37.5 percent and 38 percent for its coming fourth fiscal quarter, big numbers even for the tech giant. The forward looking statement prompted speculation that Apple is indeed looking to launch a hotly anticipated "iPhone 8" in September alongside "iPhone 7s" models, bucking rumors of a potential delay.
The next-generation flagship smartphone has been all but confirmed by code discovered in an errant release of HomePod firmware. Analysis of the software this week revealed what appears to be a representation of "iPhone 8's" final design, confirmation of facial recognition features, screen specifications, potential tap to wake functionality and more.