Apple makes available sixth developer betas of tvOS 11.2.5 and iOS 11.2.5
By Mike Wuerthele
Wednesday, January 17, 2018, 10:14 am PT (01:14 pm ET)
A day after the fifth beta of High Sierra 10.13.5 was delivered to developers for testing, Apple has issued the sixth betas of iOS 11.2.5 and tvOS 11.2.5.




As with the previous five releases, the testing notes are very short for both iOS and tvOS, and list nothing specific for a testing focus. Developers registered with Apple can download the beta through the software update feature of the settings menu.

Other than a daily news podcast feature invokable from Siri, there appears to be no new features in the iOS release. As a "sub-point" update, Apple generally sticks to stability, bug fixes, and speed enhancements.

Likely included in the update are also rectifications for Spectre, not previously introduced by Apple 11.12.2 update.
Unbeatable Deals from AppleInsider & Apple's Top Authorized Resellers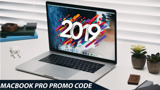 SAVE $550.00 - $150-$550 off Apple's new 2019 15" MacBook Pro
Today's Headlines
No news headlines yet today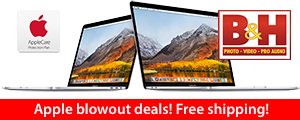 Active Forum Topics
Lowest Prices Anywhere!