Global notebook shipments up with Apple showing biggest growth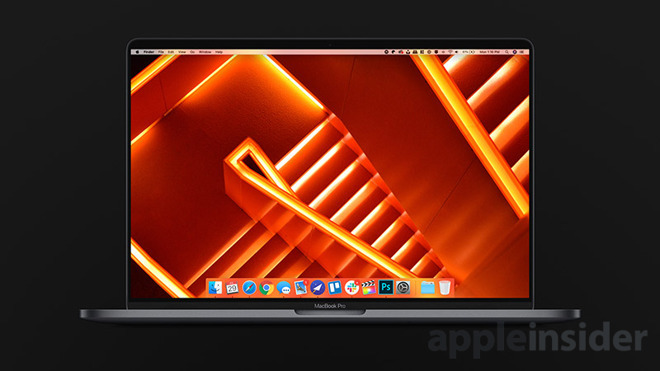 Apple's MacBooks have seen a considerable growth in global shipments in the second quarter over the same period in 2018, with TrendForce figures indicating the product line shipped 19.8% more units year-on-year, the highest among the other top notebook vendors.
During Apple's most recent quarterly results, the company declared that Mac revenue has gone up year-on-year for the third quarter, from $5.3 billion in the period in 2018 to $5.8 billion for 2019. While Apple elects not to reveal unit figures, data from analysts indicates the revenue rise is in tandem with shipment numbers.
The global rankings of notebook shipments for Q2 2019 from TrendForce ranks Apple in fifth place behind HO, Lenovo, Dell, and Acer in order from first to fourth. For the period, the analysts at Trendforce believe that Apple shipped 3.21 million MacBooks, which represents a year-on-year jump of 19.8% and a sequential quarter increase of 1.7%.

Apple has the largest year-on-year increase of the table, with Acer and Lenovo the other two vendors seeing growth of 6.3% and 9.2% respectively. HP dropped 4.8% to 10.25 million units, while Dell went down 14.2% to 6.91 million, and Asus dipped 1.5% to 2.98 million, just behind Apple.
The industry as a whole is reckoned to have shipped 41.465 million notebooks, a year-on-year gain of 0.9% and a sequential quarterly increase of 7.4%.
TrendForce's data just concerns just the MacBook, MacBook Air, and MacBook Pro. As there is no way to split up how much of Apple's revenue is derived from MacBook family sales from the rest of the Mac product line, there is no good way to calculate an average selling price.
For the next quarter, TrendForce believes that Apple will grow to 3.85 million shipments, which would reflect a year-on-year increase of 14.8% if achieved. It also predicts that the 16-inch MacBook Pro will ship in the quarter, but that doesn't appear to be confirmed by anything unique to TrendForce, and is more indicative of previous rumors on the topic.
Apple is currently rumored to be preparing a new MacBook Pro model for launch, with a 16-inch variant thought to be arriving in October. Using an LCD display with a resolution of 3072 by 1920, the 16-inch model is tipped to replace the 15-inch version, but despite having a larger screen, it could have the same chassis as its outgoing stablemate.