Chevy first automaker to deliver Siri integration via Spark and Sonic models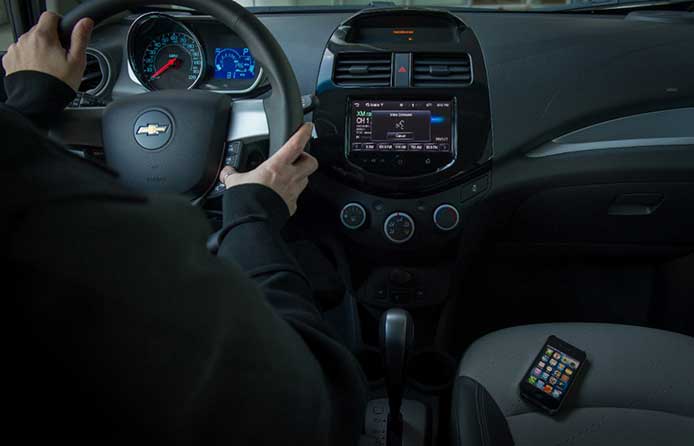 Others have announced it and promised it, but Chevrolet will officially be the first automaker to bring Apple's Siri digital assistant to its automobiles, delivering the eyes-free integration to its Spark and Sonic models that have MyLink built in.
Shortly after Apple announced Siri Eyes Free integration in iOS 6, nine automakers followed up with a pledge to support the technology in their automobiles. Among them were BMW, General Motors (GM), Mercedes-Benz, Land Rover, Jaguar, Audi, Toyota, Chrysler, and Honda.
GM, of which Chevy is a subdivision, announced late in 2012 that it would be the first car maker to integrate the Eyes Free technology. That promise materialized Wednesday with the launch of its youth-oriented Spark and Sonic models.
The Siri integration comes by way of Chevrolet MyLink, an infotainment system that brings a user's smartphone capabilities into alignment with the vehicle. Using MyLink and a compatible iPhone running iOS 6, users can make voice-activated, hands-free calls to iPhone contacts, play songs from their iTunes libraries, listen to and compose texts and iMessages, and access Calendar functions.
The Spark and Sonic both feature a steering wheel-mounted button allowing users to access Siri without taking their hands or eyes off the road.