Apple, Google & Amazon settle with Italian government over 'misleading' free apps with in-app purchases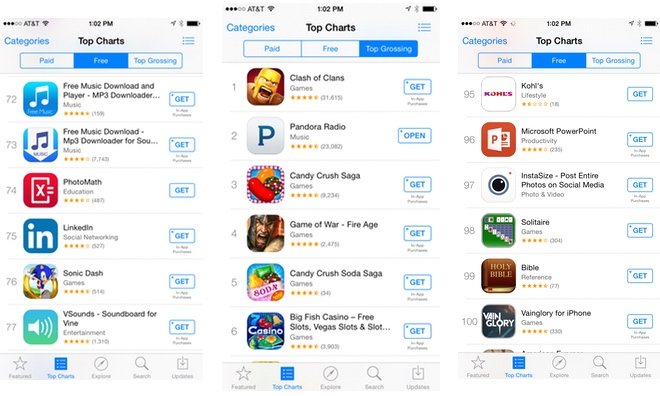 Apple, along with Google and Amazon, will avoid fines from the Italian government after agreeing to revise policies regarding so-called "freemium" mobile games and applications.
Italy's Antitrust and Competition Authority will not levy any further charges against the trio of American companies, or French developer Gameloft, in return for the parties no longer using the word "free" to describe titles with in-app purchases. The agreement was first reported on Friday by The Wall Street Journal.
The Italian government began the investigation, in conjunction with the European Union, last May. Italy and the EU said consumers may be confused by the idea of downloading an app for free, then buying content after the fact that will be charged to their credit cards.
"Consumers can now count on stronger guarantees than what would have been achieved by sanctioning the companies involved," the Italian Antitrust and Competition Authority said in a statement.
Apple appears to have begun complying with the rules on the App Store last November, when it changed the download link buttons for apps from "Free" to "Get." The "Get" button now applies to all applications on the App Store, whether they include in-app purchases or not.
Most of the top grossing apps for iPhone are free-to-play games, which users can download for free but encourage — or sometimes require — in-app purchases to advance.
So-called "freemium" titles have been a source of controversy, as they can be downloaded by children who can rack up charges on their parents' App Store account. That prompted Apple to add a notice in 2013 highlighting when a free application includes in-app purchases.