Apple adds 23 new U.S. banks to list of Apple Pay providers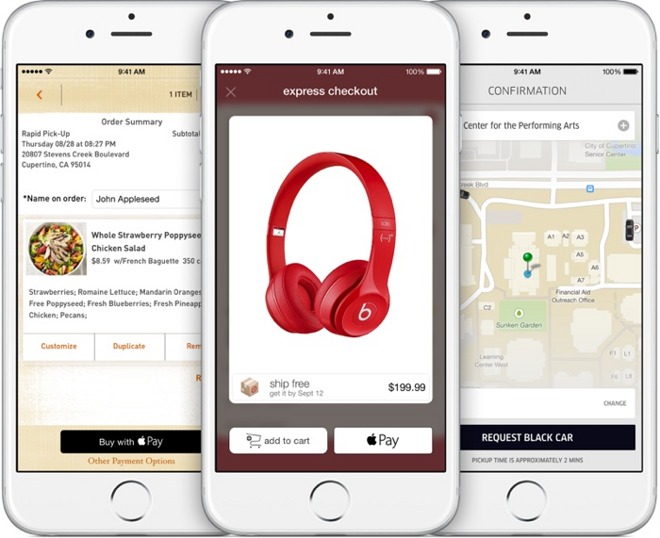 AppleInsider may earn an affiliate commission on purchases made through links on our site.
As part of the continued gradual rollout of the Apple Pay payments service, Apple on Wednesday announced support for 23 new banks and credit unions supplementing Tuesday's Canadian deployments.
Like every other month's Apple Pay additions, Wednesday's inclusions includes a number of smaller financial institutions. The additions were announced through Apple's updated list of Apple Pay providers.
U.S. banks added Wednesday:
1st Mariner Bank
1st Summit Bank
Athens State Bank
Bronco Federal Credit Union
Consolidated Federal Credit Union
Elevations Credit Union
First Federal Yamhill County
First National Bank & Trust
First National Bank of Clarksdale
Grand Bank of Texas
Metairie Bank
Northmark Bank
Novation Credit Union
Security Bank of Kansas City
Tech Credit Union
The Tennessee Credit Union
Thrivent Federal Credit Union
Trustco Bank
Unify Financial Credit Union.
Visions Federal Credit Union
Vons Credit Union
West Virginia Central Credit Union
Wildfire Credit Union
The US banks were revealed after Tuesday's additions of Scotiabank subsidiary Tangerine and President's Choice Financial MasterCard support.
Apple Pay launched in the U.S in October 2014 as a service for both point-of-sale transactions, as well as in-app purchases. It relies on a tokenization system that helps to prevent credit card fraud. Apple Pay adoption is estimated to be at 12 million active users per month, and rising.
Apple announced improvements to the Apple Pay system at June's WWDC, with the forthcoming implementation of "Pay with Apple Pay" bringing online payments to iOS 10 and macOS Sierra.