Latest supply chain reports claim 'iPhone 7s' and 'iPhone 8' both face production delays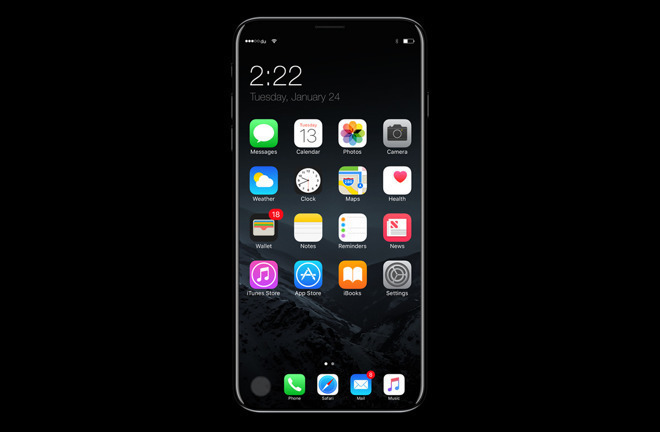 Supply chain reports suggest that one of Apple's suppliers is having production difficulties in a part associated with the OLED screen which will cause mass production to start later than normal for the "iPhone 8" — and the "iPhone 7s" has yet hit the assembly lines for reasons unknown.
The Chinese-language report on Monday from the Economic Daily News claim yet another component is the hold-up on the iPhone 8. Allegedly, the flexible motherboard associated with controlling the OLED screen is now the culprit, with one of three suppliers of the board having problems with quantity, quality, and profitability.
The report also claims that Apple is looking to replace the unnamed supplier from Taiwan with one from South Korea. Apparently, the report that Apple was leasing extra equipment to assist in production of critical components is unable to help the troubled manufacturer in question.
The report also claims that "iPhone 7s" family devices have not yet begun mass production, but does not claim that there are any problems forcing the later than expected commencement.
Reports of "delays" have circulated around the "iPhone 8" for several months now with the most recent from Wednesday — but it is unclear what merit or impact they have. The device is still only rumored, and any reports or suggestions of delays would have to be relative to other models launching in September and shipping later in that month.
Furthermore, financial impact shipping an iPhone "late" may have on Apple may just serve to smooth out the financial results for the company, with one quarter's deferred shipments while waiting for a device offset to the next.
With a complete redesign, plus the inclusion of a 2.5D curved glass back with wireless charging, some reports have pegged the starting price of the "iPhone 8" at more than $1,000, and others as much as $1,200.