Wells Fargo enables Apple Pay-authorized transactions at 5,000+ ATMs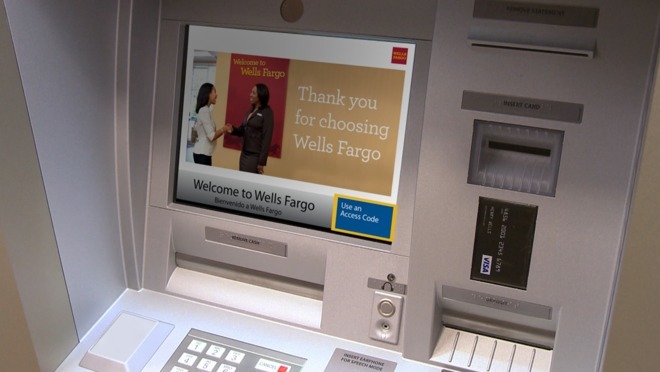 U.S. bank Wells Fargo on Tuesday annnounced that it's now supporting NFC-based authentication — including Apple Pay — at over 5,000 ATMs, letting people use the machines without having a debit card handy.
To use Apple Pay people must pick an appropriate card in Wallet, then hold an iPhone or Apple Watch near the proper spot on a terminal, after which they'll be asked to enter the card's PIN. Compatible ATMs have a symbol showing their support for wireless transactions.
Apart from Apple Pay, Wells Fargo is also enabling Android Pay, Samsung Pay, and the bank's own Wells Fargo Wallet for Android. Support at all of the company's 13,000-plus ATMs is only planned by 2019, since it will require upgrading machines.
Bank of America has been offering Apple Pay at ATMs since last year, but the technology is still missing at other major banks, such as Chase.