Spotify planning third reboot of video efforts as Apple prepares to spend $1B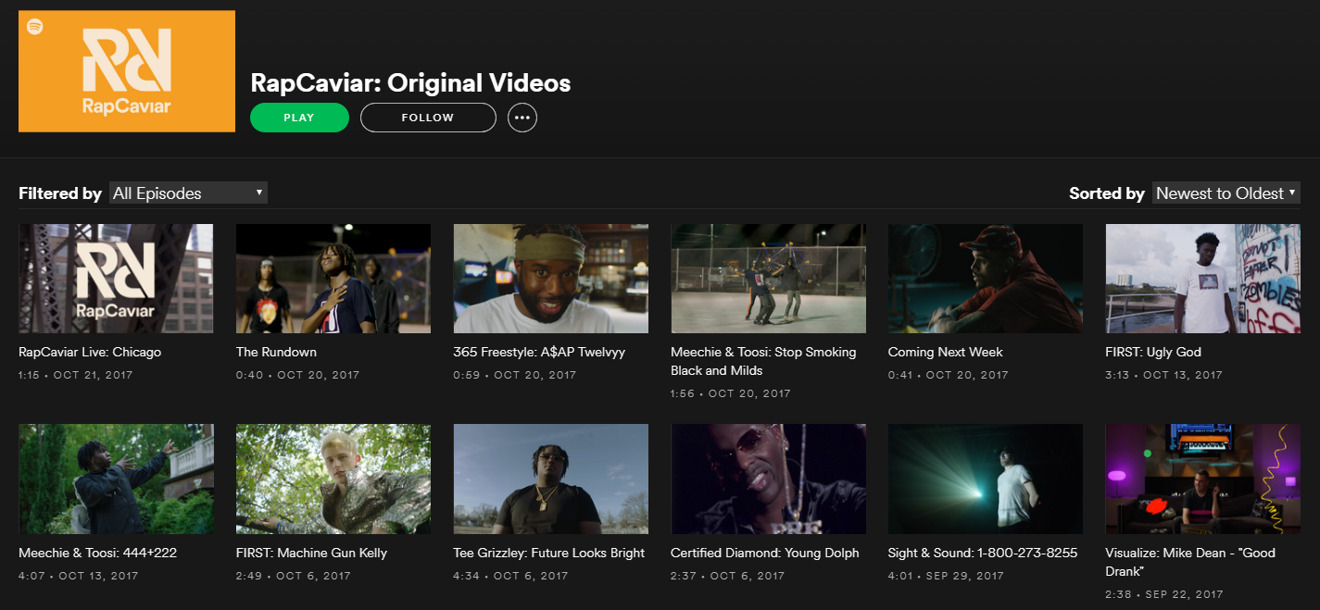 While Apple is busy readying a slate of high-budget TV shows, Spotify is resetting its attempts at original video for the third time in three years — hoping to finally find some traction beyond on-demand music, according to one report.
The company is not only canceling current shows but ones it has yet to release, Bloomberg sources said on Thursday. Spotify's new head of video and podcasts, Courtney Holt, is said to be exploring the creation of a format codenamed Spotlight which would merge audio, images, and video.
The service's previous attempts at video have included licensed material from Disney, Vice, and Viacom, as well as original shows with famous producers like Tim Robbins and Russell Simmons. None of them have garnered much attention, something typically blamed on a lack of promotion — the company's desktop and mobile interfaces are extremely music-centric, to the point that many people may not even be aware they can find video.
Apple is reportedly working towards a handful of original TV shows for 2019, with a budget of at least $1 billion to pick up projects. Instead of keeping them exclusive to Apple Music, like "Planet of the Apps" or "Carpool Karaoke," Apple may target everyone with one of its devices, possibly through the "TV" app for iPhones, iPads, and the Apple TV.
Those hoping for an Apple equivalent of "Game of Thrones" may be disappointed, as the company is said to be refusing shows with HBO-style violence, nudity, or profanity. The one show already in the company's stable is said to be a reboot of Steven Spielberg's "Amazing Stories."