Netflix and HBO's uncertainty may give Apple a content opening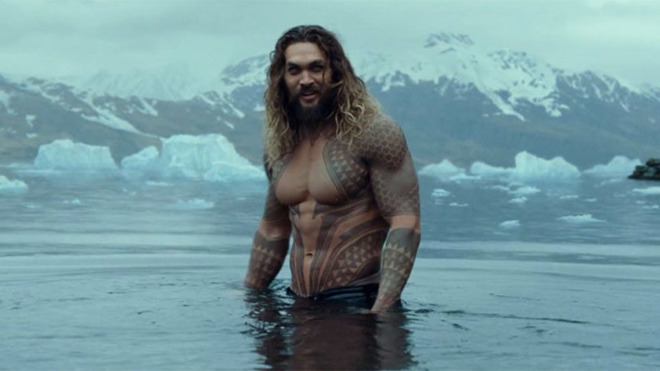 AppleInsider is supported by its audience and may earn commission as an Amazon Associate and affiliate partner on qualifying purchases. These affiliate partnerships do not influence our editorial content.
Netflix had a bad quarter, and HBO is staring down big philosophical production changes under its new ownership. The pair may create the perfect storm that Apple needs for its upcoming content push.
Apple's push into original content continues apace, with new announcements arriving seemingly weekly about new deals the company has reached with talent, whether in front of or behind the camera. "See," a sci-fi project starring former "Game of Thrones" actor Jason Momoa and with "Hunger Games" director Francis Lawrence attached, is the latest announced Apple show.
It remains very much unclear exactly what distribution scheme will be used by Apple when these shows ultimately arrive. It could be a streaming service in the tradition of Netflix or Hulu, or perhaps shows will be purchased from iTunes, or possibly a combination of both. Reports last month indicated that Apple is considering a subscription bundle that includes Apple Music, News products, and the new shows, but that's far from official.
Whatever form the Apple content push takes, we have a good indication of who its competition is, whether for eyeballs or for Emmy Awards: Netflix, as well as legacy media brands, led by HBO. And both of those are dealing with bad news in recent weeks.
Netflix slowing
Netflix on Monday reported quarterly earnings that missed revenue estimates and significantly fell short of estimates in terms of subscriber additions. The company added 674,000 subscribers in the quarter, compared to estimates of 1.23 million; international subscribers fell short as well. The company also issued a weaker guidance for the next quarter, CNBC reported.
No, this doesn't represent any kind of death knell for Netflix, or even the start of one. But it does show that there may be something of a limit to what's looked for the past couple of years like unbridled momentum on Netflix's part. And if that continues, it could leave Apple an opening.
A New HBO
Meanwhile, as Netflix struggles, one of its key rivals may be heading for a future that makes it look more like Netflix.
Pending one more lawsuit, AT&T's $85.4 billion purchase of Time Warner is now done, putting the venerable phone company in charge of the content properties of what's now called Warner Media.
This includes the Warner Brothers movie studio and the Turner networks, as well as its premium, prestige TV arm, HBO. And HBO, in addition to its premium cable home, also runs a standalone subscription streaming service, HBO Now.
According to a report by The New York Times on July 8, a recent town hall held for HBO employees in New York by John Stankey, the AT&T executive who will now oversee HBO post-merger, made clear how the new company envisions HBO.
The Times reported that Stankey told HBO employees that "it's going to be a tough year" and "It's going to be a lot of work to alter and change direction a little bit." This will entail HBO increasing its subscriber base, as well as "the number of hours that viewers spend watching its shows."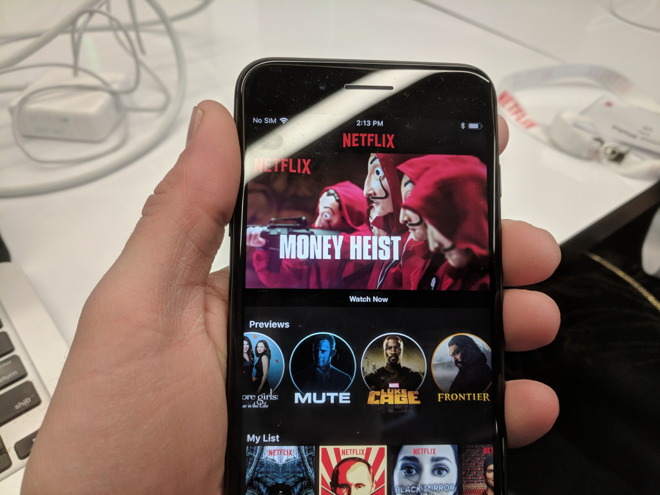 These orders from above at HBO indicate that just as Netflix jumped into the prestige TV game in order to compete with HBO, HBO's new strategy is become more like Netflix. It looks like HBO wants to saturate the market with more content produced for the same or less money than it is budgeting now. Also, somehow, with this content it wants eyeballs engaged for hours, in a way currently synonymous with Netflix's model.
The question raised by this, however, is whether HBO can maintain its prestigious reputation while producing more quantity. It's doubly challenging for HBO, as its current marquee hit, "Game of Thrones," has only one more season to go before it finishes its run.
What it means for Apple
As Apple enters the content game, the developments with Netflix and HBO leave it a couple of openings. If Netflix subscriber growth continues to slow, it could give Apple an opportunity to gain some of those lost subscriptions, assuming it goes with a subscription model.
Meanwhile, if HBO were to move away from its current emphasis on and reputation for prestige projects, that's a void that Apple may very well move to fill. After all, Apple has already gotten into business with multiple people who were recently part of HBO shows, including "Game of Thrones" veteran Momoa and Reese Witherspoon, who starred in HBO's "Big Little Lies" and is slated to star in an untitled morning show drama for Apple along with Jennifer Aniston.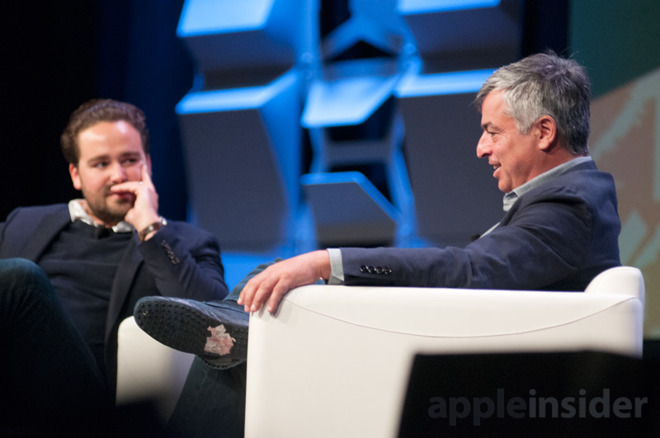 Eddy Cue, speaking at South by Southwest in March, seemed to indicate that Apple was approaching its content plans with a quality-over-quantity strategy.
"When you think of content, first of all.. great storytelling is important," Cue said. "And, you get great storytelling from big name people, and you get it from new and up-and-comers." He went on to cite Steve Jobs, who formerly headed up a hugely successful movie studio in Pixar.
"We want things that are of great quality," Cue said. "That doesn't mean everything will be a hit, but everything should be very very high quality, and I think that's where we will stand out."
Mission 2019
By the time Apple's planned wave of original shows reaches screens, the the content marketplace may look very different than how it does even today. Netflix, Amazon Prime, and Hulu are going to still exist, along with various smaller competitors. And the other 800-pound gorilla is Disney, which is set to launch its own streaming service in 2019.
The future likely doesn't involve a monopoly for any of those competitors; most viewers will likely subscribe to more than one of them. No one knows how it will all shake out, but we do know that Apple has a couple of advantages.
Apple has both a huge customer base, and an astronomical amount of money to spend.