Apple iPhone modem supplier Intel cites weak demand in Q4 earnings miss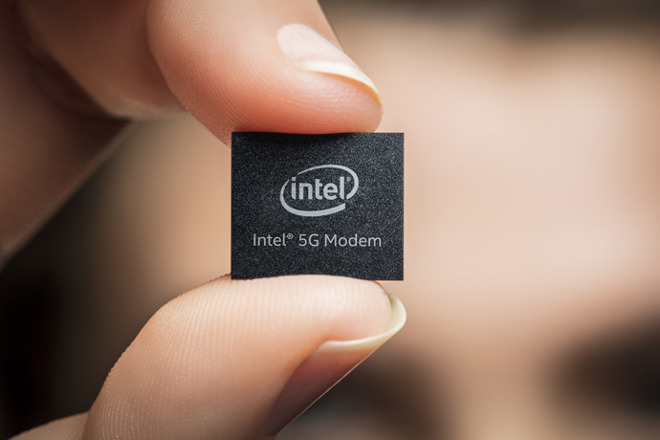 AppleInsider is supported by its audience and may earn commission as an Amazon Associate and affiliate partner on qualifying purchases. These affiliate partnerships do not influence our editorial content.
Slowing iPhone sales have seemingly impacted another major tech industry player, as Intel on Thursday blamed lower-than-expected revenue for the fourth quarter of 2018 in part on weak modem demand.
Outlined in an earnings presentation (PDF link), Intel reported revenue of $18.7 billion for the quarter ending in December. The figure is below analyst expectations of approximately $19.01 billion, as compiled by Refinitiv.
Intel blamed the revenue shortfall on "weaker modem demand, slowdown in China, cloud customers absorbing capacity, and weakening NAND environment."
During a conference call on Thursday, Intel CFO and interim CEO Bob Swan said revenue from modem sales was well below expectations due to slow smartphone demand, reports CNBC. Specifically, modem revenue was around $200 million less than anticipated.
A large chunk of Intel's modem revenue is derived from iPhone. With Qualcomm out of the loop due to a legal struggle over patents and licensing, Apple relies solely on Intel to provide modems for iPhone XS, XS Max and XR models. When Apple and its flagship iPhone products suffer, so do partner suppliers.
Apple in January cut revenue guidance for its first fiscal quarter of 2019 on the back of lower than expected iPhone sales. In particular, sluggish sales in China and other burgeoning markets greatly impacted overall results.
Whispers of an unexpected dip in iPhone demand began to circulate late last year when partner manufacturers heavily reliant on Apple's business announced adjustments of their own. AMS, Japan Display, Lumentum, Qorvo and others reduced earnings forecasts prior to Apple's announcement. More recently, A-series chip producer TSMC slashed guidance on the back of sluggish iPhone sales and a contraction of the wider smartphone market, while Japanese parts supplier Nidec did the same.
Intel is expected to continue in its position as Apple's main modem supplier for at least another year, though the iPhone maker might be forced to turn to Qualcomm for its 5G communications needs.
Intel is forecasting flat year-on-year sales of $16 billion for the coming first quarter of 2019. The company's stock price dipped 8 percent in aftermarket trading on Thursday.