Plugable's new multiport adapter provides legacy ports to iPad Pro and Mac users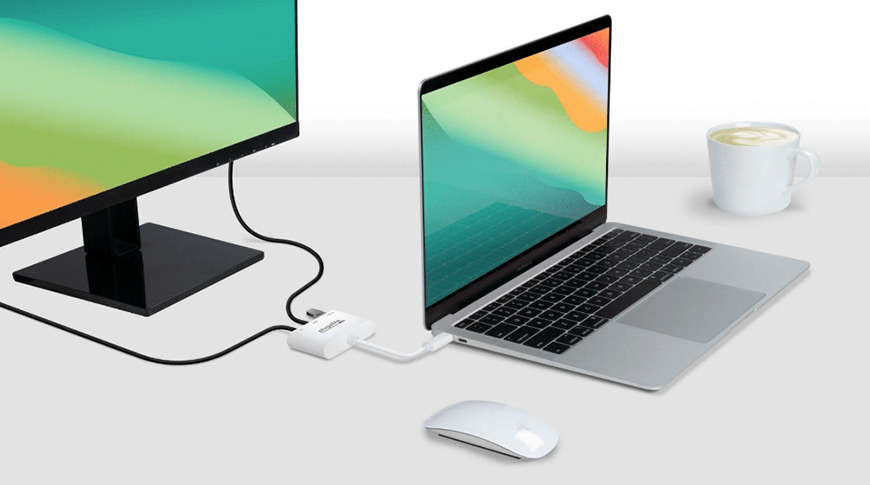 Whether you're looking for a portable adapter for your USB-C Mac or iPad Pro, or you're just trying to save a bit of money, Plugable's new multiport adapter is an easy way to expand capabilities.
The multiport adapter comes with three ports. The first is a USB-C pass-through charging port that supports up to 60W of charging. This makes it ideal to power the MacBook Air and both the 13-inch MacBook Pro and the 15-inch MacBook Pro. As always, due to the power disparity, you shouldn't use this adapter to power a 16-inch MacBook Pro.
The second port is an HDMI 1.4 port, allowing users to extend their workspace to a 4K monitor with a 30Hz refresh rate. The last port is a USB 3.0 type A port, which supports a 5Gbps transfer rate and gives users the ability to support a legacy device or thumb drive.
While it's not as full-featured as a more extensive docking system, its small size means you'll be able to toss it in your tech bag and take it wherever you go. It's an excellent option for those who travel but still need to occasionally connect to HDMI ports — especially those who routinely need to give presentations.
It's low price also means it makes excellent backup gear to throw in a desk drawer in the event that your primary dock quits working, or if you're the type of person who only occasionally needs to connect to an external monitor.