Canada could soon get the revamped and redesigned Apple Maps service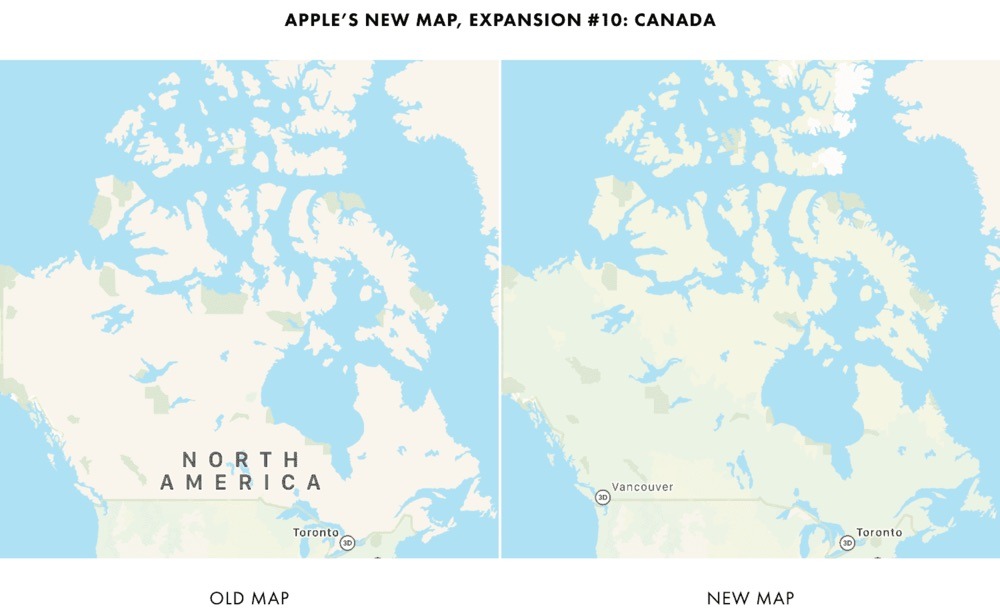 Apple is currently publicly testing its revamped Apple Maps app in Canada, which could suggest that a rollout in the country may be imminent.
The newly redesigned Apple Maps was first introduced with iOS 12, and Apple spent much of 2019 rolling it out in the U.S. As of January 2020, the rollout was complete, and at WWDC 2020, Apple announced plans to expand it other countries.
As spotted by Apple Maps watcher Justin O'Beirne, Apple is testing the service in Canada on Oct. 19, suggesting that the company plans to expand the redesigned Apple Maps there soon.
The rollout would make Canada the fourth country to get access to Apple's improved navigation service. After the U.S., the Cupertino tech giant began expanding the new Apple Maps to the U.K. and Ireland. Canada would also be the largest expansion of the new service to date.
Though it isn't clear when the international rollouts will complete, they should be done later in 2020. O'Beirne points out that past timelines between public testing and wider availability for the new Apple Maps has been between 16 and 49 days. "Given this, [the expansion] is likely to be released for all Apple Maps users sometime in November," O'Beirne wrote.
Apple spent billions collecting first-party mapping and routing data for the revamped navigation service. Compared to the previous version, the new Apple Maps features more detail, higher accuracy, and other features such as public transit data.