Microsoft flashing green in bid to poach Apple Retail experts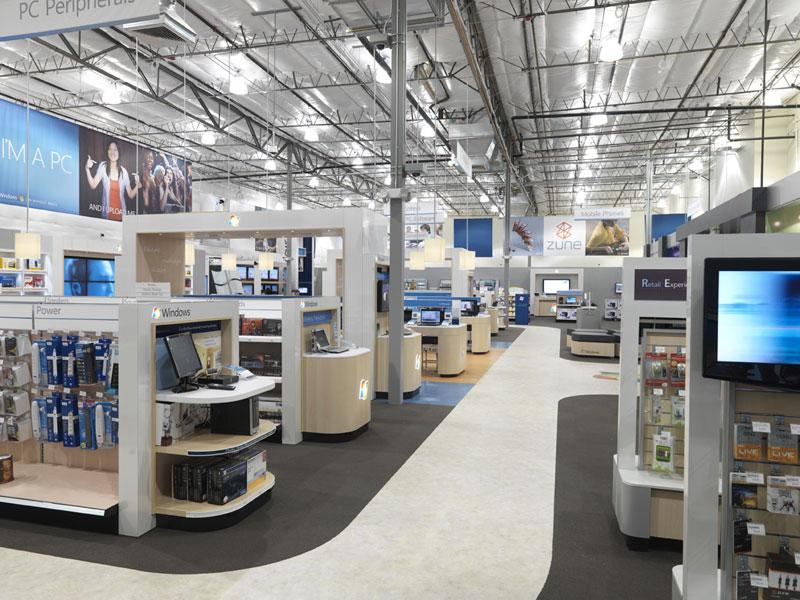 As Microsoft attempts to enter the retail landscape and compete head-to-head with Apple, the software giant is reportedly courting Apple Store employees with one of its greatest assets: cold, hard cash.
Earlier this week, reports surfaced that Microsoft contacted Apple retail store managers in an attempt to lure them away. The employees were offered raises and compensation for moving expenses if they agreed to work for Redmond, Wash.-based heavyweight, which intends to open its first brick-and-mortar stores this fall.
One person familiar with the matter, who recently spoke with AppleInsider under the condition of anonymity, detailed how that the Windows maker was able to court an Apple retail market manager, who had recently left the company. This person explained that the manager was offered a pay raise at their new position, where they would train new employees. The manager was then reportedly asked to contact the most seasoned Apple employees that they had presided over in an effort to recruit them as well.
Potential employees were offered "complete moving budgets, large signing bonuses and double the paycheck for all those hired as managers," the person familiar with the matter added. In addition, regular employees were given a signing bonus and "a little more than double" their salary with Apple. In total, some Apple retail stores have reportedly lost half a dozen of their staffers to in recent weeks as a result of the initiative.
Before Microsoft's first retail stores even open, its rivalry with Apple had been heating up. This week, AppleInsider revealed that the Mac maker has closed its Mission Viejo, Calif., store for renovations. That retail outlet is located in The Shops, where Microsoft intends to open one of its first stores, suggesting that Apple is planning a preemptive strike against its competitor.
Microsoft's recruitment has gone well beyond employees and store managers, as well. Earlier this year, the Windows maker courted George Blankenship to consult on its retail stores. Blankenship was one of the cornerstones of Apple's early retail efforts.
The Retail Experience Center is a private, 20,000-square-foot mock retail store environment located at Microsoft Corp.'s headquarters. Redmond, Wash.
In addition, Microsoft has reportedly taken cues from Apple on the design and the services offered. Early leaked plans showed that Microsoft intends to feature "Guru Bars," much like Apple's Genius Bars, at its stores.